The vanilla crisis in the world
Fluctuations in food prices are common and vanilla is no exception this season. Many things are told in the media, but few of these stories really come close to reality, because this crisis is multifactorial, on the one hand; and on the other hand, it affects the actors in the sector differently, whether you are a producer, collector, exporter or trader, and wherever you are in the world.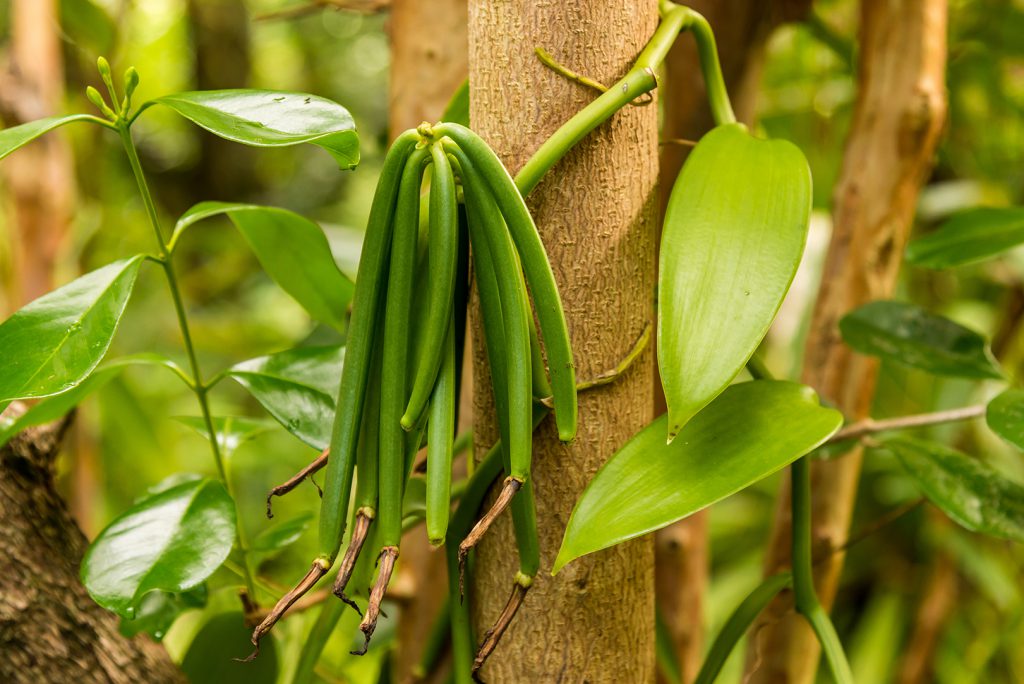 GREEN VANILLA
The most important factor in this crisis is the sale of green vanilla. More than 90% of the world's vanilla is now sold green, i.e. immature. The reason, to meet the imperatives of the industrial producers of extracts. When it is sold green, it is full of water and weighs five times more than after long processing.
Moreover, processing as carried out in Madagascar takes nearly eight months before it is put on the market. During this time, the vanilla undergoes a series of phases: scalding, steaming, drying, as well as almost daily manipulations to reach an exquisite maturing process that takes the vanilla beans to gastronomic heights. Yet these treasures have been surpassed in market value by the prices of green vanilla, which over the years have been worth US$ 200 per kilo. Why work so hard when green vanilla, picked from the bunch and without any processing, is sold at this price? More details are developed on my blog, but let's keep in mind that it is the overseas processing of vanilla that has deconstructed the Malagasy economy and has seriously damaged the quality of the vanilla currently on the market.
Fortunately for us, there are all over the world, in Madagascar as elsewhere, craftsmen passionate about vanilla who continue despite everything to carry out the processing of vanilla themselves, aware of the importance of preserving knowledge in producing countries to support the economic structure of the country, and for the pleasure of our taste buds.
Madagascar
As far as the famous vanilla from Madagascar is concerned, the important thing is to know how and when to make your purchases in order to take advantage of the best prices. In fact, in order to combat smuggling, the Malagasy government has implemented by decree a supply management system that consists of opening its doors to exports only between October 15 and March 31… A bit like crab or lobster in Canada.
Significant price variations occur close to the opening dates of the season and especially close to the closing dates of the season. It will, therefore, be important to plan annual purchases before February to avoid rushing by latecomers.
For professionals who want a regular year-round supply, some of my suppliers produce larger stocks of vanilla such as Koperativa Lovasoa, (below) a very well-structured cooperative. Their vanilla is of exceptional quality with its smoky and chocolatey taste characteristic of Madagascar, its intense vanillin content (2%), and its fig notes in the finish.
With over 150 years of know-how, the conscientious producers of Madagascar still offer the most sought-after vanilla, which we are pleased to offer you via Hector Larivée.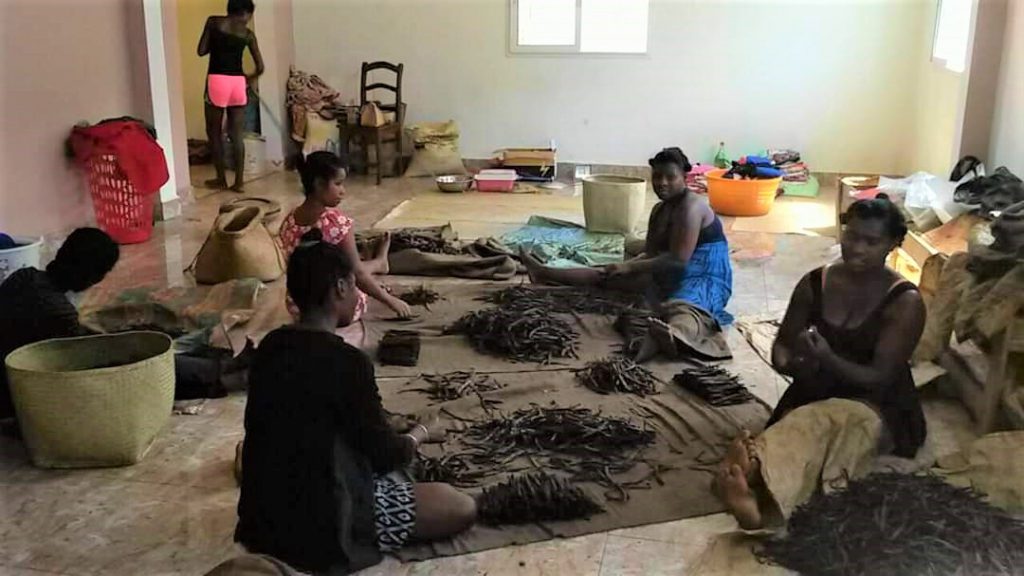 Uganda
However, if the 2019-2020 campaign dates in Madagascar are not convenient for you, other suppliers of Hummingbird Vanilla can also offer volume without being bothered by the mandatory campaign dates, such as the organic producer association EAN Organics in Uganda.
This new vanilla-exporting country has had a vanilla industry only since the early 2000s. It benefits from a soil that is very favourable to the growth of the vanilla planifolia plant, as it is currently developing strongly and without any disease. Uganda's only difficulty is that it does not have a culinary tradition using vanilla, which in the past forced them to grope their way forward in their search for quality.
Fortunately, thanks to the wonderful Monica Nayebare, coordinator of the association, we are working closely with them to increase their chances of getting better prices by observing the highest international standards.
Although still uneven, vanilla production in Uganda is very healthy. Its perfume can be sincerely disconcerting with its leather and hay aroma, but in the mouth, its delicacy is absolute: chocolaty, floral, vanillin of medium intensity (1.9%) but very respectable. A delight.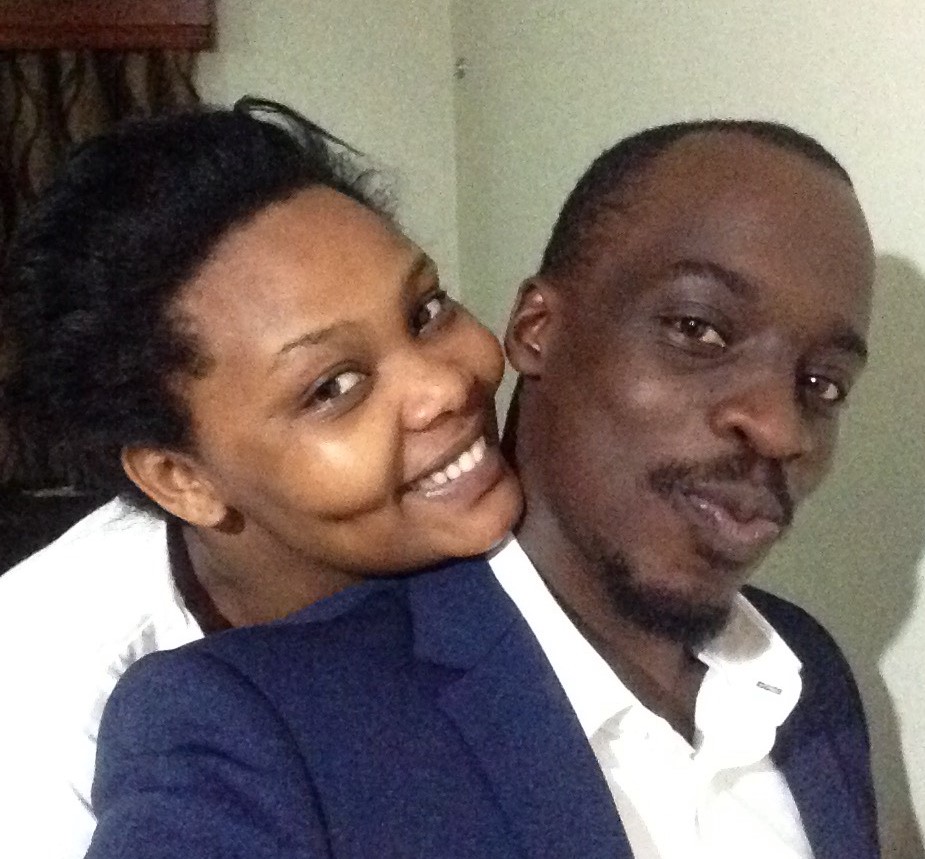 Indonesia – Tahitensis
The work Indah Arnaelis is able to do in Indonesia is phenomenal. The gifted 27-year-old is already at the head of several small plantations in the Tangerang region, near Jakarta. A university graduate in international development and the daughter of farmers, she has been methodically developing several small plantations of planifolia and Tahitensis for the past four years with admirable rigor. The batch of Tahitensis she offered us in the fall of 2019 was, to my knowledge, the most aromatic I have ever experienced, with its exceptional vanillin level of 2%, when most Tahitensis rarely obtain levels higher than 1.5 to 1.6%.
Be sure to note this magnificent pyrographic signature when it returns to our shores next September!
Currently, the new batch of Tahitensis she sent us has an above-average vanillin content of 1.7% and will surprise you with its exotic notes of eucalyptus, ginger and candied lemon.
Indonesia – Planifolia
Indah hasn't finished surprising us, because its planifolia production is so black, so fat and so fleshy, that it surpasses all the planifolias of the new vanilla lands in terms of quality and flavour. Its vanilla pods contain an enormous amount of caviar with a strong flavour of cocoa, black liquorice, spices and raisins.
Its spicy flavour is most suitable for savoury game and creamy fish recipes.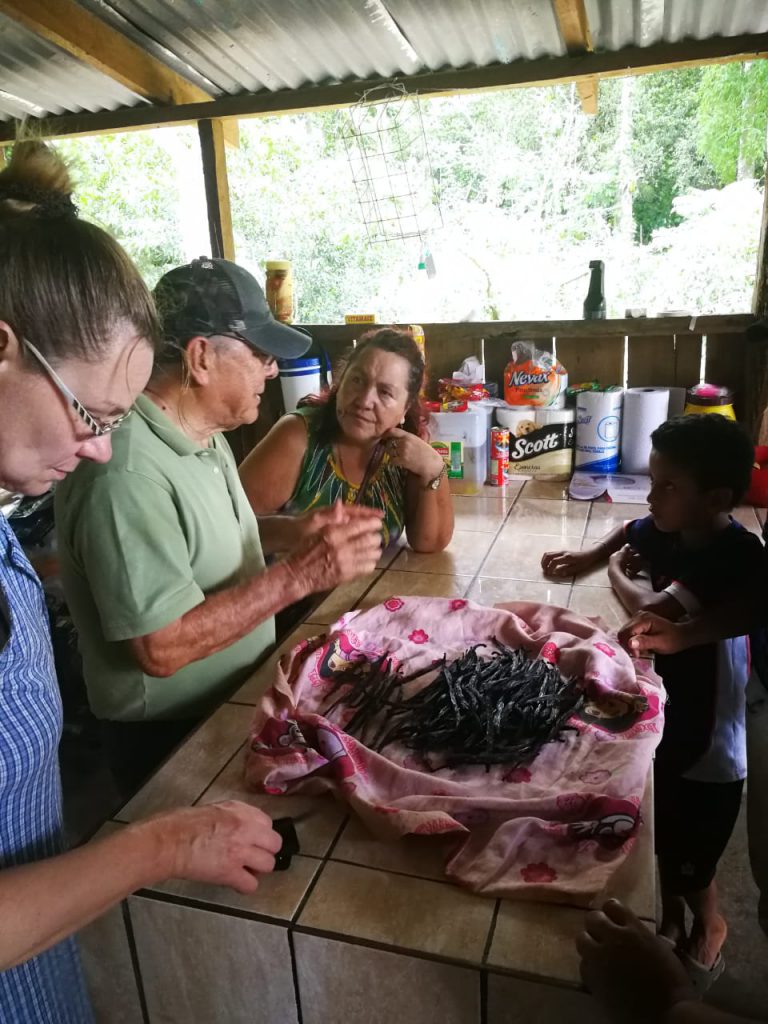 Beyond the search for the most bewitching flavour, the sweetest vanilla scent, there is an encounter with other humans, impenitent enthusiasts of the mysterious orchid. A fusion without which vanilla would simply not exist. For after the manual pollination called "marriage", and the nine months of ripening of its fruit, only then does the real adventure begin.