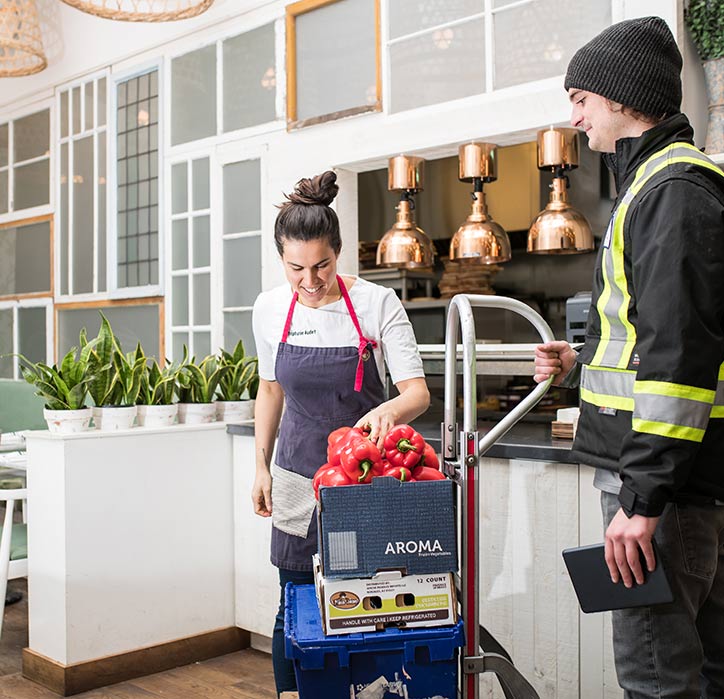 Specialized in fruits and vegetables, Hector Larivee has been delivering a wide variety of fresh produce straight from the farm directly to your kitchen since 1940.
Hector Larivee knows where to find the most diverse assortments of fresh fruits and vegetables throughout Québec and around the world. It is this expertise and our subsequent ability to provide the best possible quality/price ratio that has made Hector Larivée the most important distributor of fruits and vegetables in Quebec's food service industry.
From fine dining restaurants to large institutions, bistros to cafeterias, or hotels to chain restaurants, Hector Larivée delivers the highest quality fruits and vegetables while helping you discover unique new products!
Our unique know-how and unparalleled customer service is the result of 77 years of experience combined with the most modern techniques in manipulation, storage, and distribution. This and our devotion to sustainable development are the reasons why so many chefs choose Hector Larivée.
Today, Hector Larivée celebrates its family business with the arrival of the fourth-generation of entrepreneurs dedicated to offering products of superior quality to a diverse clientele. Surrounded by the previous generation, Jessica Larivée, Alexandra Larivée, Louis-Charles Larivée, Kevin Larivée, Maude Sylvestre and Marc-André Larivée are preparing to take over in the years to come, with the same commitment to success and excellence that Hector Larivée so proudly holds true.
We look forward to meeting you and contributing to your success!
---
History of Hector Larivée
Hector Larivée is a fourth generation Québec family business attentive and dedicated to serving their clientele. Through a history characterized by innovation, the development of local products and particularly through the evolution of their service, Hector Larivée has thrived for more than 77 years.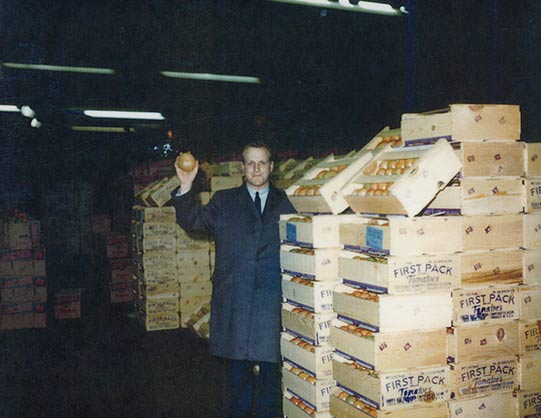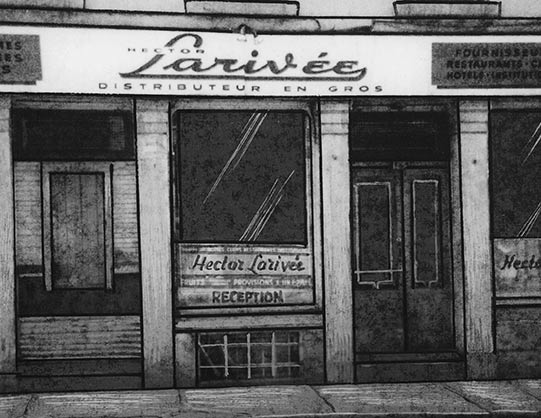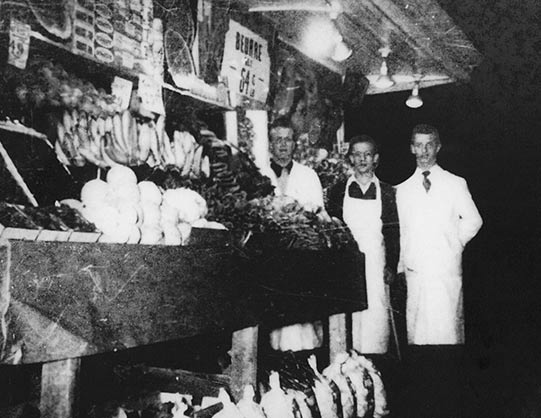 1940
Hector Larivée begins as a vendor of fruits and vegetables at the Bonsecours market in Old Montréal. Although more than humble at the time, the company saw continued growth thanks to the perseverance of its founder, his specialized service, and the quality of his products.
Throughout the 50s
The company, now settled on Saint-Paul street, solidifies its business in the food service industry.
Nearing the 60s
The company sees great progress and explores the possibility of a larger facility in order to respond to the growing demands of its clientele. And so, the company settles on Bercy Street in Hochelaga-Maisonneuve, where it remains today.
Since the 60s
The company continues to pursue its investment and expansion program in order to become the preferred independent distributor of fruits and vegetables in food service in Canada.
In 2005
Approached by the world-renowned fast food chain Subway, who hoped to partner with a Québec business capable of ensuring food safety of vegetables between harvest from fields and arrival in their kitchens, brothers Daniel, Guy, and Michel Larivée found the Tomapure Group in Laval.
Between May 2012 and November 2014
Hector Larivée acquires Nomade Le Chef, Antarctica, and Aliments C. Martin inc., thus offering a larger selection of products to an ever-growing clientele. Domenic Bei joins the team.
May 2015
Research and development garden Les Artisans Des Saveurs is created in collaboration with Michel Lachaume. Its mission is to make advancements in biodiversity and to create new varieties of fruits and vegetables.
July 2015
The company adopts a technological shift by installing an inventory management system (WMS) becoming the first specialists in fruits and vegetables to ensure complete traceability of their products to their clients, from beginning to end of the supply chain.
November 2017
Hector Larivée becomes the only distributor and specialist in fruits and vegetables in Canada to hold an SQF certification. Guaranteeing the best standards in hygiene, food safety and quality in the industry, this certification affirms the importance of being a reliable and committed partner to one's clients.
Today
As always, and more than ever, the collaborators and ambassadors at Hector Larivée form a group of talented and passionate individuals, throughout the entire organization. The family business has one objective: to contribute to the success of its loyal clients.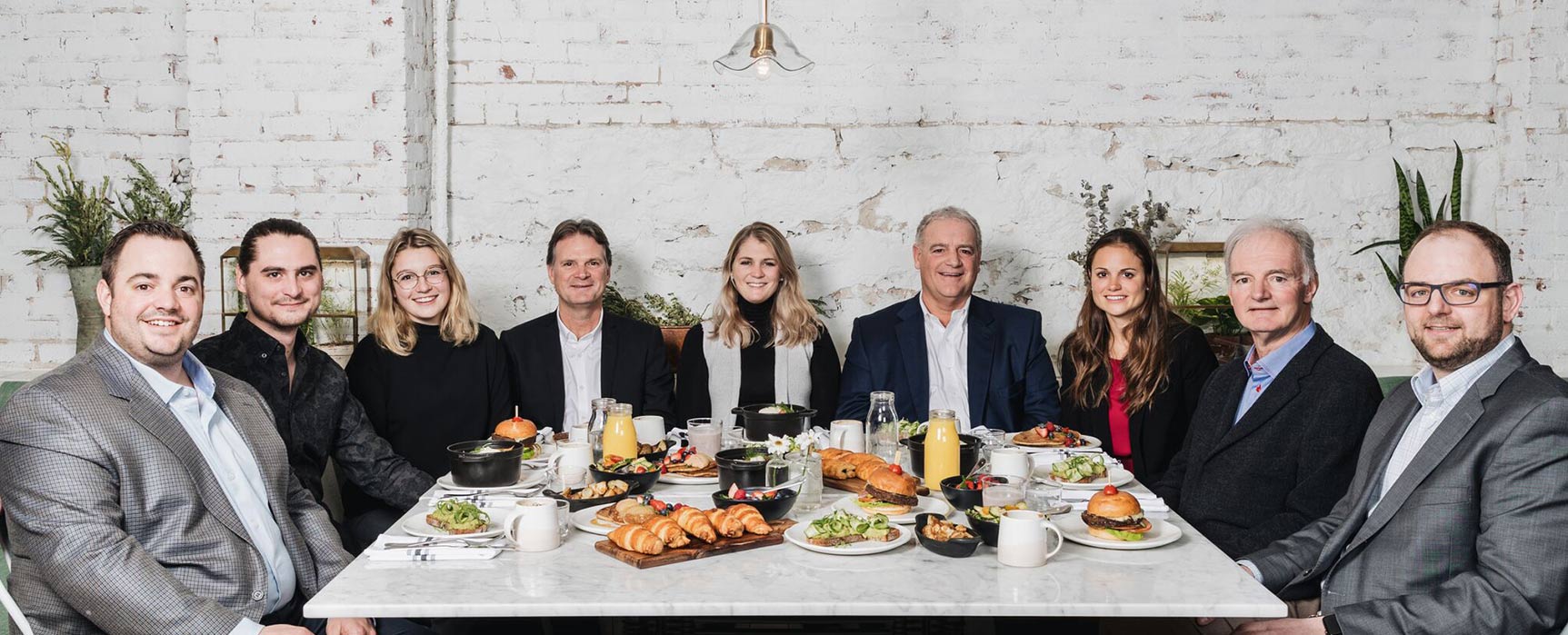 In a line of business such as ours, food service, everything is fast paced. So much so that to consistently distinguish oneself, we must take time to stop and think.
These are the pivotal moments we use to listen to and consider the thoughts of those who surround us before we take further action. Our company's mission is born from this feedback.
Mission
Our mission is to operate a flawless distribution network while offering the largest selection of quality products for chefs and restaurants in Québec.
Our commitment is to deliver from farm fields around the world, fresh fruits and vegetables, in the correct quantity, at a competitive price, and at the right moment, directly to our clients kitchens. This guarantee combined with our unparalleled customer service makes Hector Larivée the essential solution provider for chefs and restaurants in Québec.
Vision
For entrepreneurs originating from a family business, a mission as such is established on the following vision:
Being the essential solution provider for chefs and restaurants, while remaining a family-owned business that is operated in Montreal, Québec. Our position as leaders in the food service distribution industry will be reinforced by our initiatives to constantly evolve our business practices with passion and integrity. Staying on top of the latest technological trends will allow us to be more effective in servicing our clients and will help us differentiate ourselves from the competition.
Values
In order to succeed, a business must have planned strategies and courses of action.
However, they must also act in accordance with values that unify all members of their team, without exception. This is what we do at Hector Larivée. The following are the values we live by:
P

ride
---
We integrate the best business practices with discipline and consistency to obtain the highest level of satisfaction from our clients, of which we are proud.
R

espect and

R

igor
---
We have a duty to be forthright and honest in our reports with colleagues, partners, and clients.
U

nique
---
We practice a transparent and positive connection with our clients and peers.
I

ntegrity
---
All of our efforts must aim at achieving strong financial performance in order to maintain our growth, finance our investments, answer to the expectations of our shareholders, and properly compensate our employees.
T

ransparency
---
Our success relies on teamwork, sharing, and accessibility.
S

pecialists
---
We are specialists in fruits and vegetables...and much more! We work effortlessly to offer the best fresh produce to our clientele, without forgetting our wide variety of desserts, and specialized, complementary, or pre-cut products.
Responding to market demand while focusing on the quality of relationships that link our passionate specialists and our clientele is our commitment!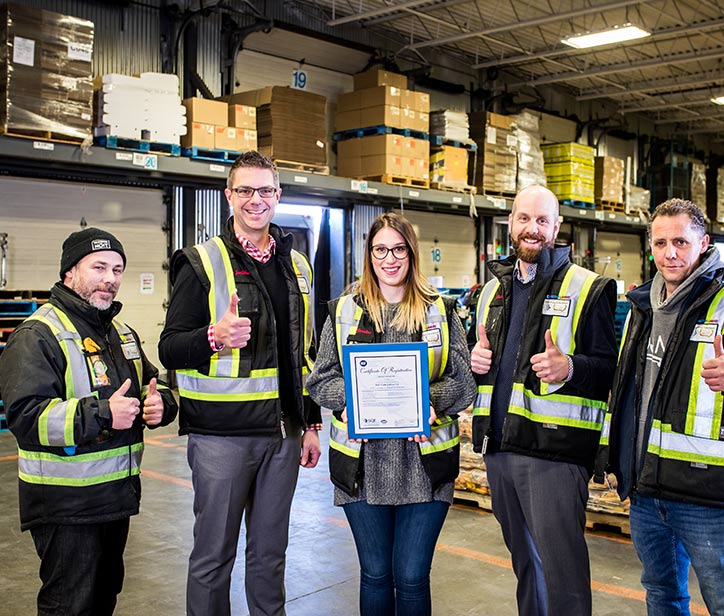 ---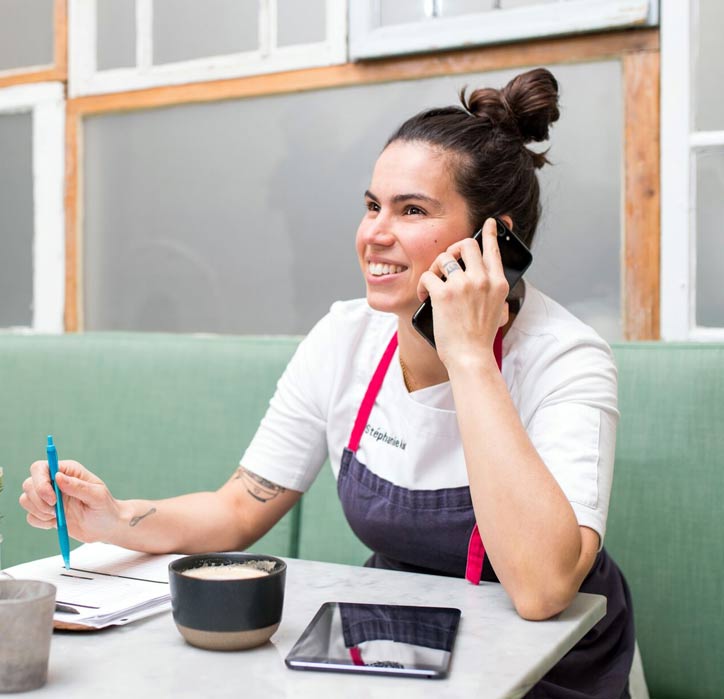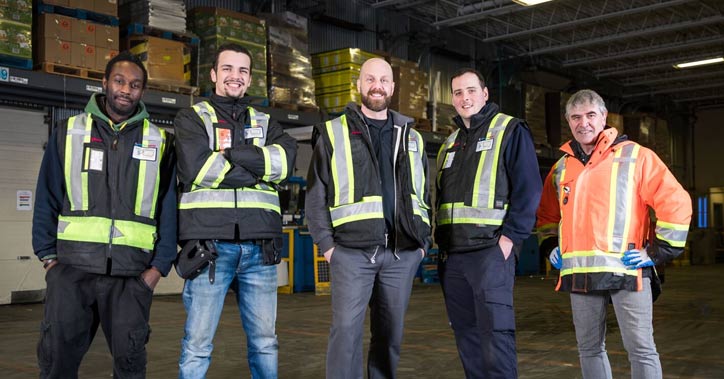 The Hector Larivée
Solution
At Hector Larivée, our exceptional customer service is defined by our proximity, our ability to listen, and our personalized offering of quality products which makes us an indispensable solution for our clients.
In an effort to surpass our clients' expectations, we adopted a winning formula that combines modern equipment with a detail oriented workforce:
More than 800 different fruits and vegetables in our catalog.
More than 3,500 different complementary products in our catalog.
A large variety of specialized products, pre-cut, complementary, and mini or micro vegetables as well as edible flowers.
An ordering office open until 1am, 7 days a week.
An efficient delivery service that respects your schedule and work hours.
A storage environment certified SQF.
A member of the largest buying network of fruits and vegetables in North America: Pro*Act.
A buying team that frequents the market on a regular basis and that is in direct contact with our network of local and international producers.
Storage facilities totalling more than 70,000 square feet.
A fleet of 70 refrigerated delivery trucks varying from 16 to 30 feet long.
Payment methods including credit card, Internet, or via your financial institution.
Rigorous quality control.
Detailed consumption reports.
A sales team that is accessible at all times via telephone, cell phone, text, or email.
Unsurpassable costs per portion with superior yield products that will distinguish you from your competitors.
---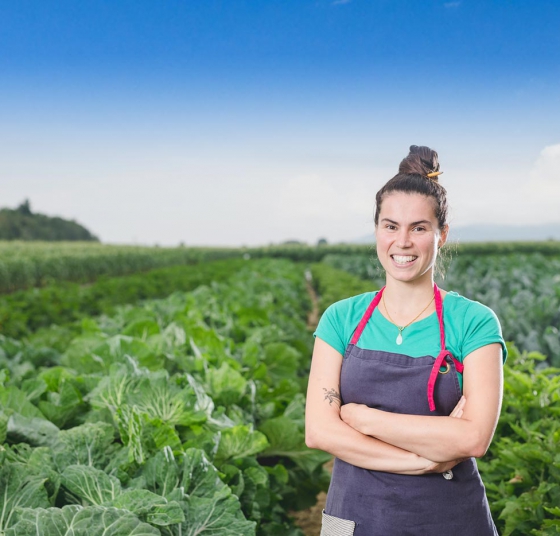 Stéphanie Audet
Chef of LOV restaurant
Watch
It's very important for us that Hector Larivée works with local producers in Québec!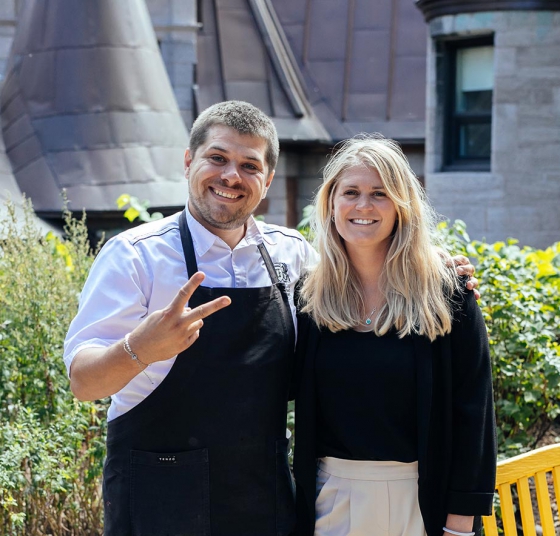 Stephane Modat
Chef of the Champlain Restaurant
Watch
We order late at night, and the next morning it's on the dock at 8:30am
---
The Larivée family
Now and more than ever, Hector Larivée brings together talented and passionate individuals in all spheres of the organization. More than 200 people directly contribute to the success of our clients.
Today, Hector Larivée is a third and fourth generation of Larivée entrepreneurs.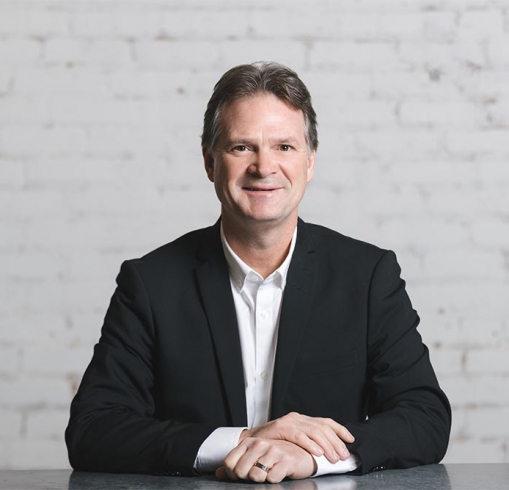 "It is critical to place a lot of emphasis on the generation to come without forgetting to explore diverse avenues for growth that respond to the demands of our clientele in order to ensure the sustainability of our business", asserts Guy.
Guy Larivée
CPA, CA, President-general manager, Hector Larivée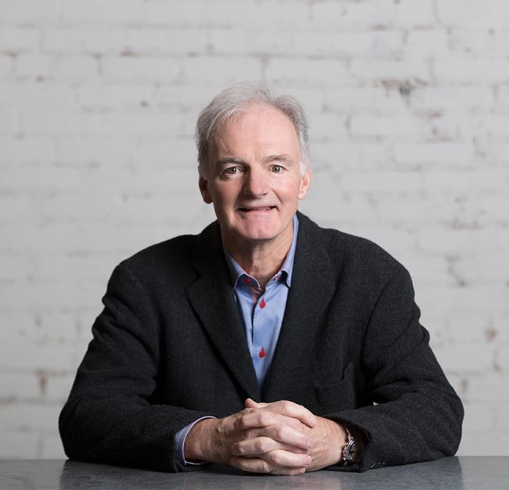 Michel Larivée
Vice-president, Hector Larivée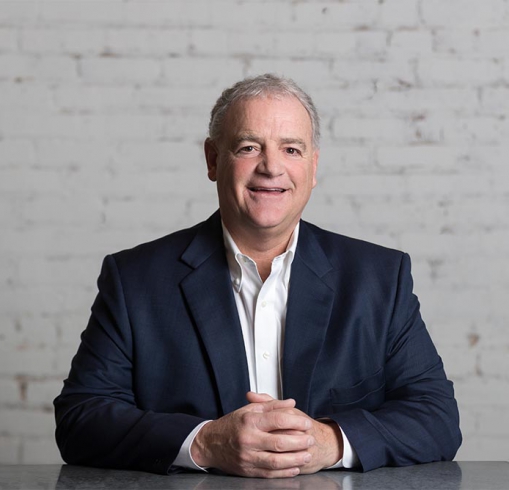 "Our standards for food safety are very strict and are now considered one of the hallmarks of our business that is now expanding well outside of Québec", outlines Daniel.
Daniel Larivée
President of Tomapure Group, and Shareholder at Hector Larivée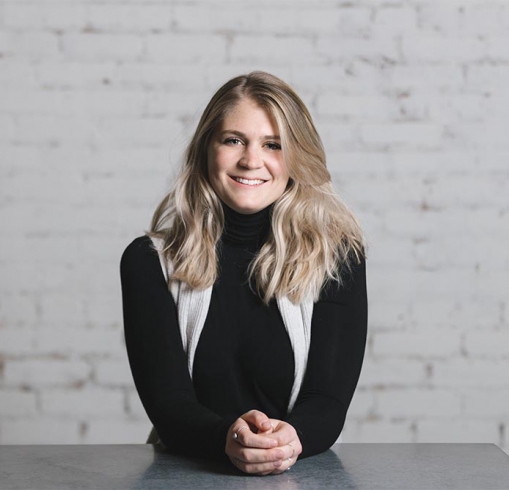 "Our company has good values. I hope to succeed in doing things as well as my father. I would love to celebrate Hector Larivée's 100-year anniversary with its fifth generation", declares Jessica.
Jessica Larivée
Director of Sales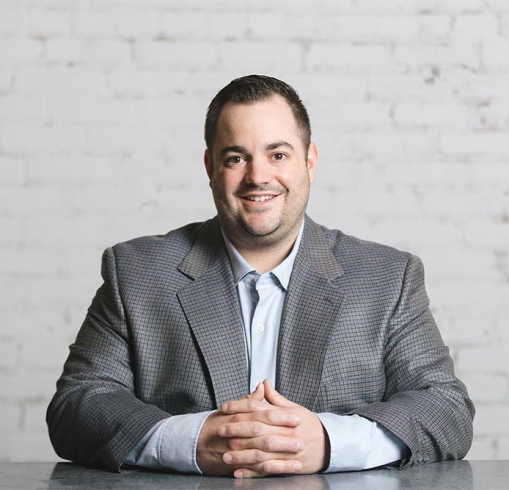 "There is this openness among our fathers when it comes to the ideas of the younger generation because the possibilities truly are endless", outlines Marc-André.
Marc-André Larivée
General manager, Tomapure Group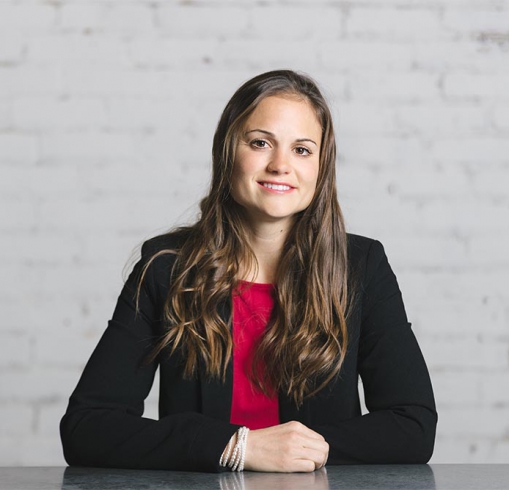 "Attending to the needs of the chefs who seek inimitable products and being able to offer these exclusive products is our best sales tool", outlines Alexandra Larivée.
Alexandra Larivée
Human resources coordinator, Tomapure Group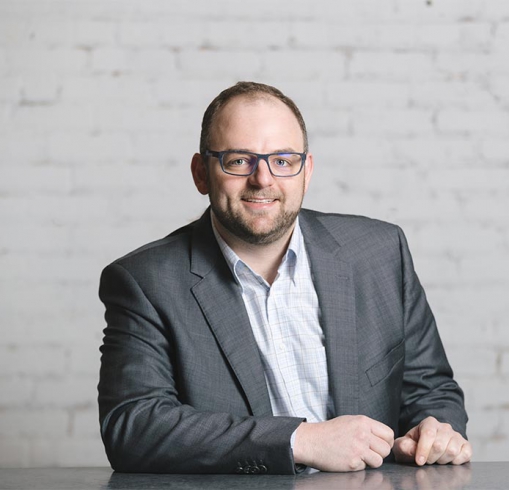 "If everything goes well, within the next ten years, my children who are four and six years old today will also work in the family business while they're in school. That would be the beginning of the fifth generation", he hopes.
Louis-Charles Larivée
Buyer Director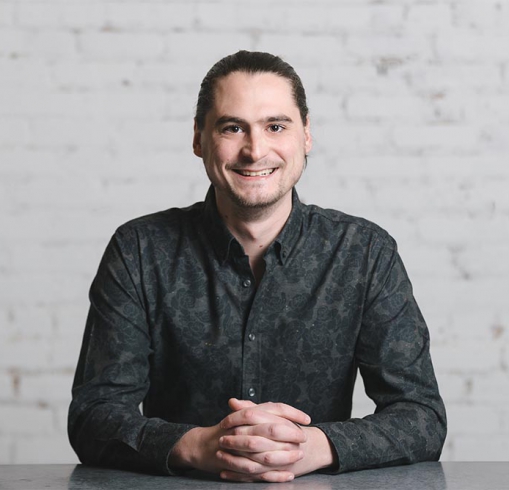 "My biggest dream is that this Québec jewel that Hector Larivée created will remain a family business for the generations to come", Kevin Larivée states.
Kevin Larivée
Director of Operations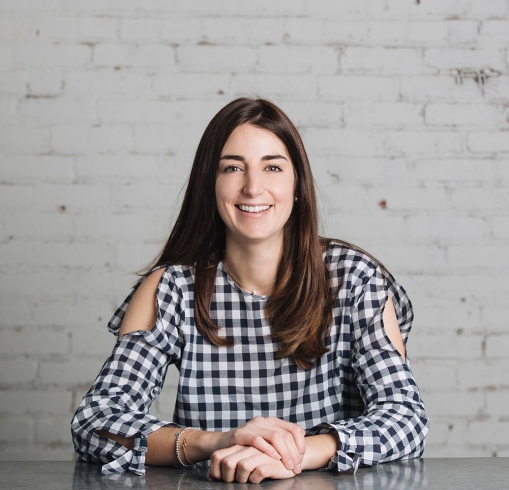 Victoria Larivée
Représentante externe, Hector Larivée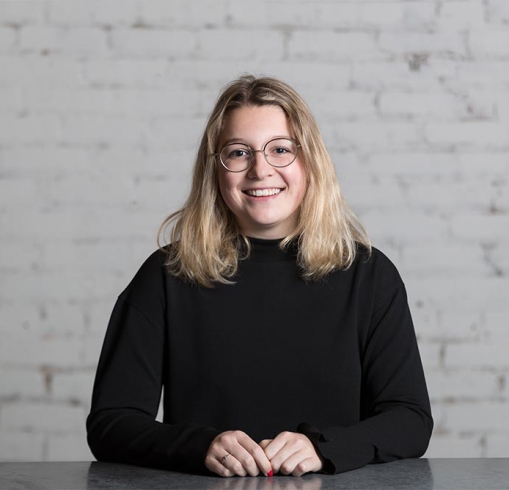 "The support offered to employees is essential at the heart of a business in full growth and a positive work atmosphere supports healthy relationships between colleagues, and will contribute to the success and prosperity of Hector Larivée", outlines Maude.
Maude Sylvestre-Tremblay
Chargée de projets aux opérations, Hector Larivée
---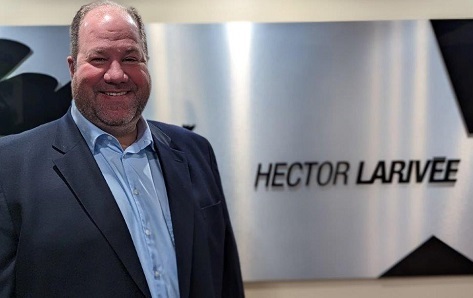 Sylvain Blanchette
Sales Director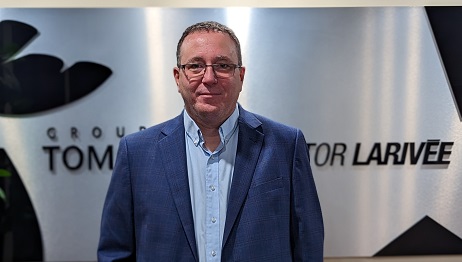 Mathieu Corbeil
VP Information Systems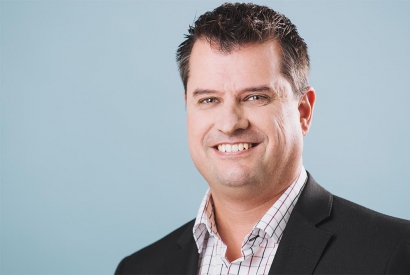 Yannick Pelletier
CPA, CA, Vice-President finance and administration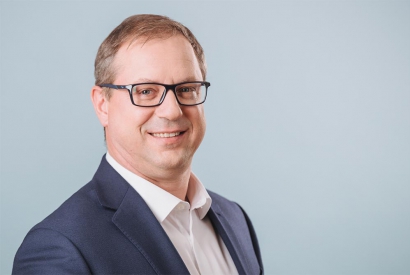 Steve Boudreau
Logistics and distribution Vice-President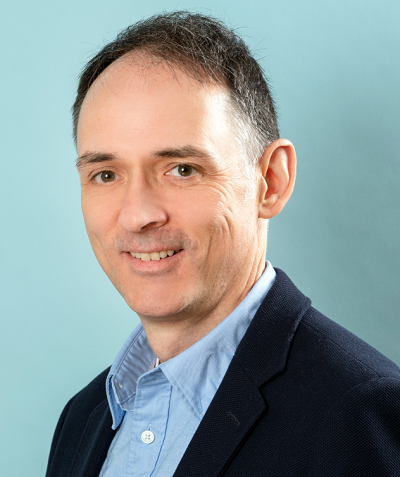 Stéphane Labelle
Operations Vice-President
---