Pur Kombucha : The Québec beverage giving conventional sodas a run for their money
A new trend is taking over the beverage scene by storm: kombucha, an effervescent, fermented tea drink that can be found on grocery store shelves, in schools and hospitals, and even on restaurant cocktail menus.
When Steve Bosse, co-founder of PUR Kombucha, started brewing his own kombucha, he was known as "the weirdo from Lorraine", now the buzz around kombucha is so high that companies are approaching him from left to right and his products can be found in 7 refreshing flavours throughout Québec and Ontario!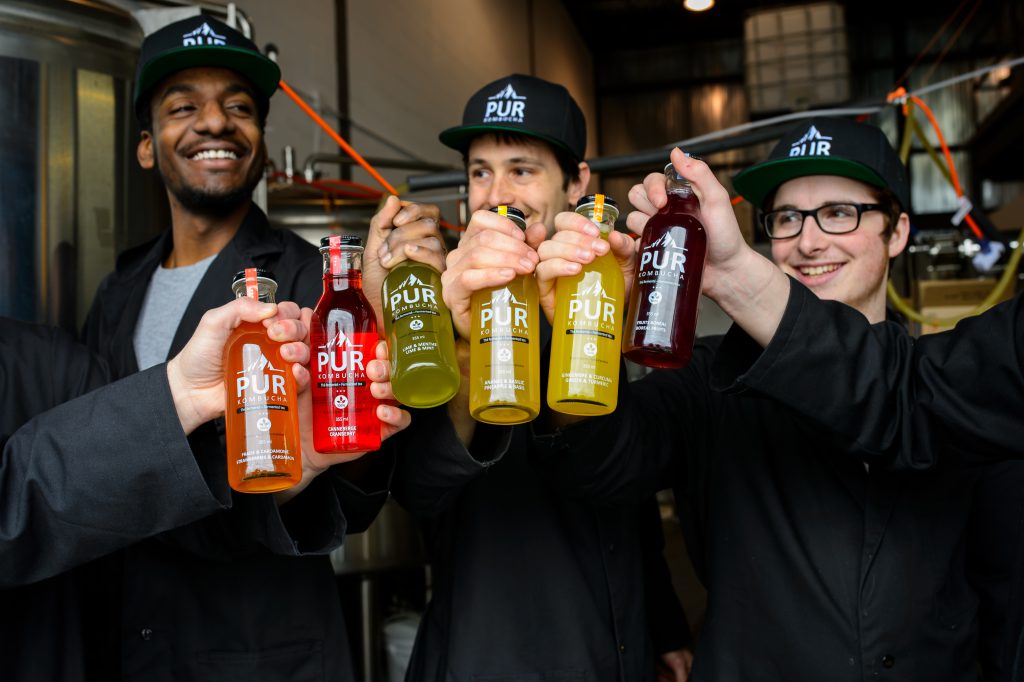 The first time Steve Bosse tasted a kombucha was during a lunch meeting where he noticed that his energy level remained consistent until 5pm instead of experiencing the regular post-lunch crash. The fermentation process of kombucha produces living enzymes and probiotics that act as an aid to the digestive system after a meal, he explains.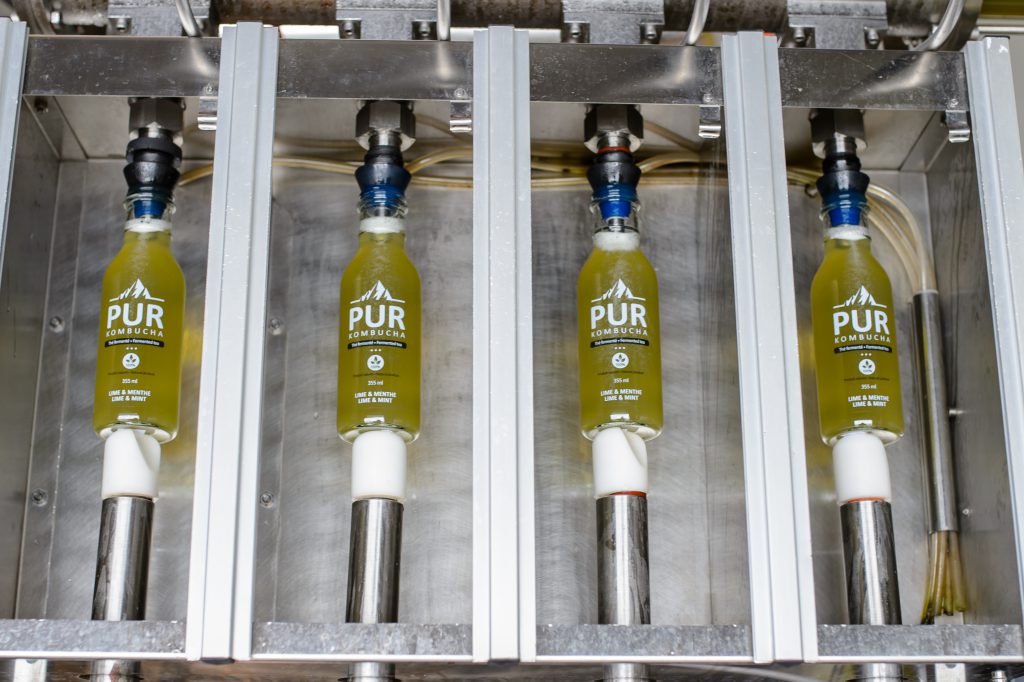 When he decided to try making it himself, he couldn't keep the 50 cases produced in one weekend for more than a day before his friends had scooped it all up! After testing his product in around 20 small grocery stores for a period of 7-8 months, the orders kept coming in. So, he partnered up with trained biologist, producer, and friend Christian Leger, to combine their years of experience in business to become one of the leading brands of kombucha in Québec.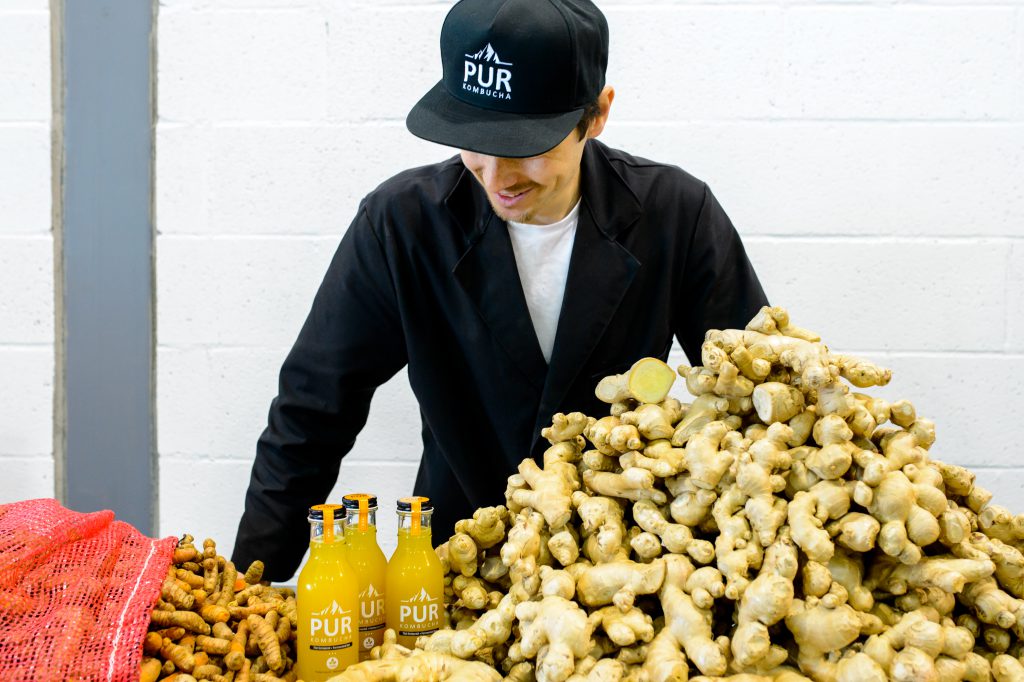 While several other brands of kombucha use artificial flavours or herbal teas to produce their flavours, PUR Kombucha works with fruit producers in Quebec and uses real juices for authentic taste and among other things for their antioxidant properties. This diminishes the vinegar flavour that results from fermentation making it appealing to more people, Steve states PUR Kombucha is a completely natural alternative to popular energy drinks, sodas, or juice, which often contain 3-4x the amount of sugar. "In my opinion, it is a duty, as a food entrepreneur, to help people have a healthier lifestyle. What I really like about working with Hector Larivée's team is that no matter where our kombuchas are sold and distributed, we are sure to find them in places where fruits and vegetables are also sold" adds Steve.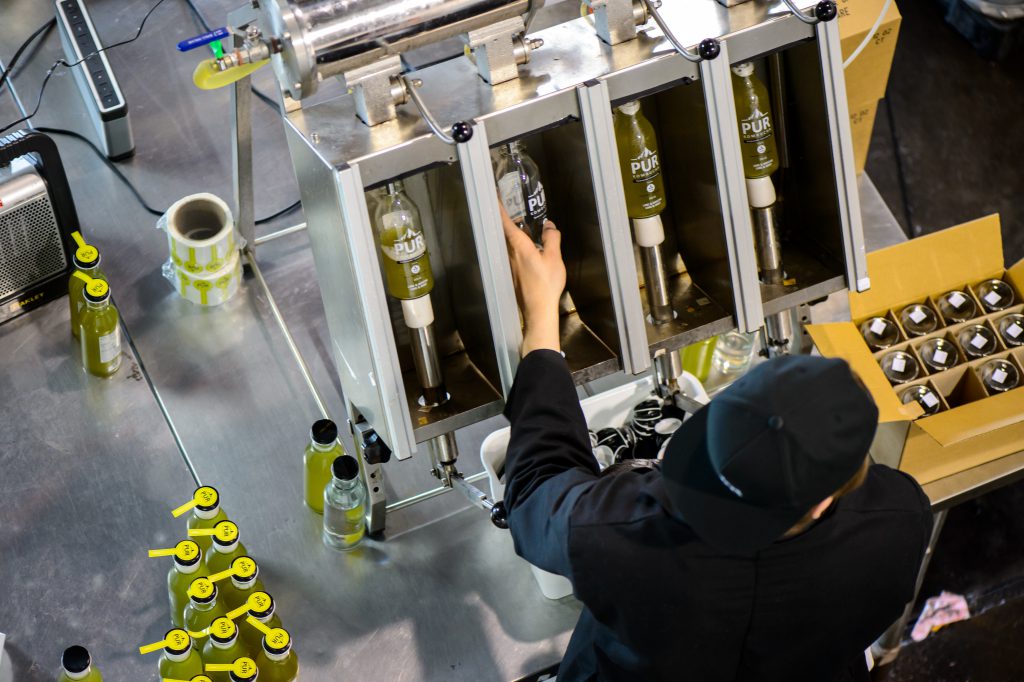 "Our cultures mesh well together. At both PUR and Hector Larivée, we react quickly when problems arise to come to the proper solutions. When we have questions, we get answers to them right away. We really work together as a team and the representatives at Hector know about our kombucha, they're able to sell it, and our clients are constantly growing because of it," Steve affirms. Like Hector Larivée, PUR Kombucha is a proud supporter of Québec businesses: their cranberry juice is sourced from Bois-Francs region, both their blueberry and haskap juices, from the boreall region, and spices, such as cardamom, come from the Dion family on the north shore of Montréal.
PUR Kombucha comes in Ginger, Ginger & Turmeric, Cranberry, Boreal Fruits, Mint & Chlorophyl, Strawberry & Cardamom, and Mint & Lime.
Sponsored articles