DO YOU REALLY KNOW WHAT VANILLA IS?
We have prepared a special report on vanilla for the introduction of this new high-quality product in our company. Give us the pleasure to make room for Chantale Caron, Vanilla exporter and owner of the Colibri Vanille company to explain in detail what vanilla is. First, she will explain where the different types of vanilla come from. Then she will tell you about her many collaborators and finally, she will give you a general overview of the international vanilla export situation. We have also prepared two recipes that you should definitely try.
Stay tuned for the next texts.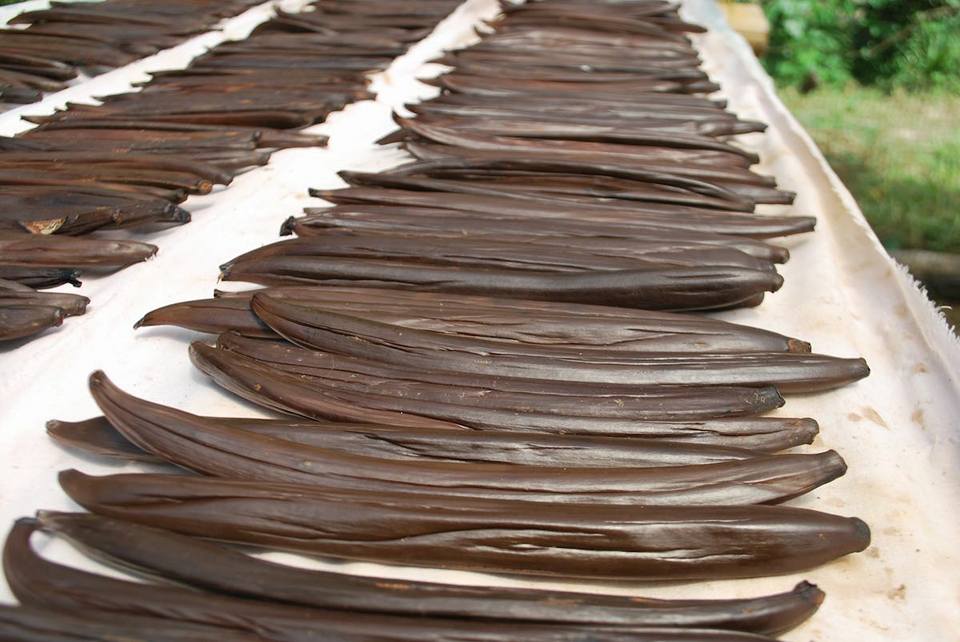 Almost all the vanillas in the world are derived from vanilla from Mexico. It is a liana of the orchid family, the only known edible orchid.
There are more than a hundred species of the genus Vanilla, but only five are currently grown to produce the pods we eat. Some are heavily marketed, while others, less well known, are mostly consumed locally in parts of Central and South America.
Like wines, vanilla differs in taste according to the terroir. Vanillin, the main responsible for the flavor of vanilla is present in all types, but it is often in the hundreds of other less powerful compounds that the terroir of the different vanillas is expressed.
The different types of vanilla
Vanilla Planifolia: native to Mexico and by far the most marketed in Madagascar, Reunion Island. Etc. Also called Bourbon Vanilla.
Vanilla Pompona or Vanillon: this vanilla has larger and shorter pods, very rare here and only traded locally, wherever it grows in the wild, from Mexico to Brazil.
Vanilla Tahitensis: this is a hybrid developed in Tahiti to control root melting in Polynesian volcanic lands. It is believed to have been made from vanilla planifolia and another non-commercial species (probably Vanilla odorata which was present in the colonies as an ornamental plant.)
Vanilla Costaritensis: a cross between planifolia and Pompona is a giant vanilla developed in Costa Rica to resist the acidity of volcanic soils.
Vanilla Chamissonis (commercially called Vanilla of Cerrado or Kalunga) : vanilla related to Pompona used by the Kalunga people in the Cerrado region of Brazil. This vanilla is new pertussis in Brasilia and Rio de Janeiro, but its botanical variety remains to be proven.
Colibri Vanille and its collaborators
Being herself the owner of a vanilla plantation in Costa Rica. Mrs. Caron knows the workings of the business and all the love that must be given to orchid plants to develop beautiful pods. The process of creating beautiful pods is quite arduous. After the harvest, the pods must be handled every day so that the vanillin can circulate. It must also be dried in the sun in the morning until noon. Afterward, the sun will be too strong and may burn the beans. Once dry, the vanilla beans need to be handled every day to keep their suppleness and to let the internal moisture out.
Madagascar
On the island of Madagascar, it is especially in the north-eastern part of the country that almost all the vanilla is produced and it is in these regions that the vanillas that I propose to you are cultivated. They come from two distinct terroirs: Mananara and Sava.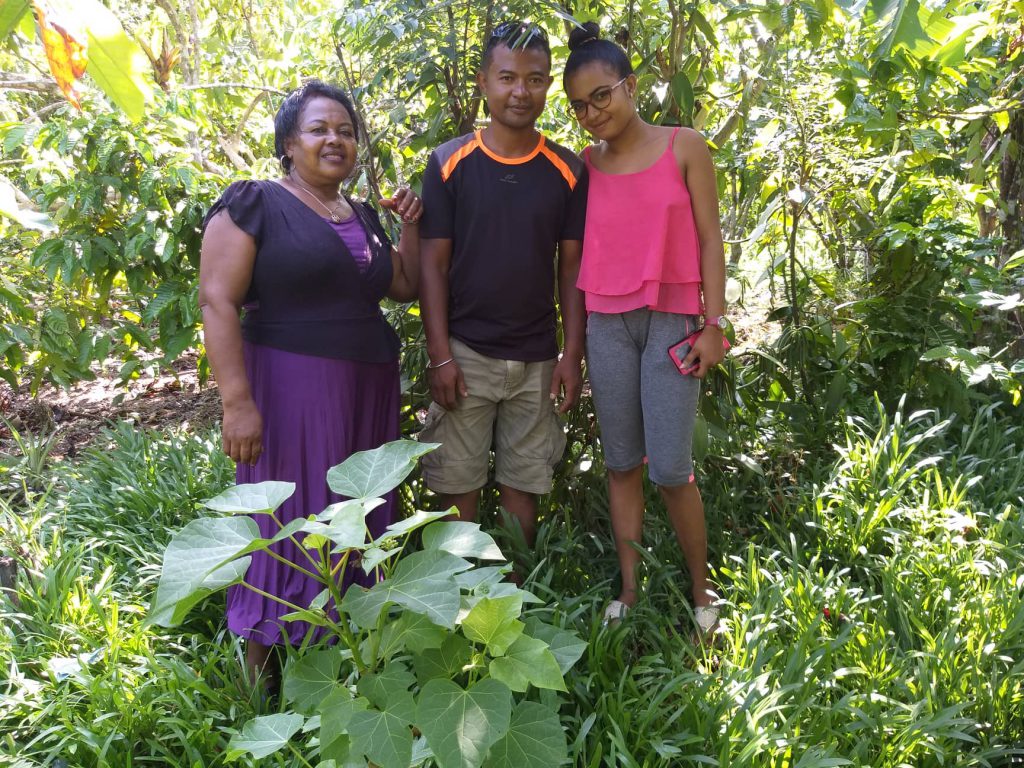 Indonesia
In Indonesia, I work mainly with Indah Arnaélis, in the Tangerang region. As Indonesia does not have a tradition of vanilla production like Madagascar, the work we do together has allowed us to develop a high-quality product that we are pleased to offer you, through Hector Larivée's network. These new techniques now allow him to offer a quality that will open the doors of the most demanding buyers in the world because my dearest wish is to see it prosper.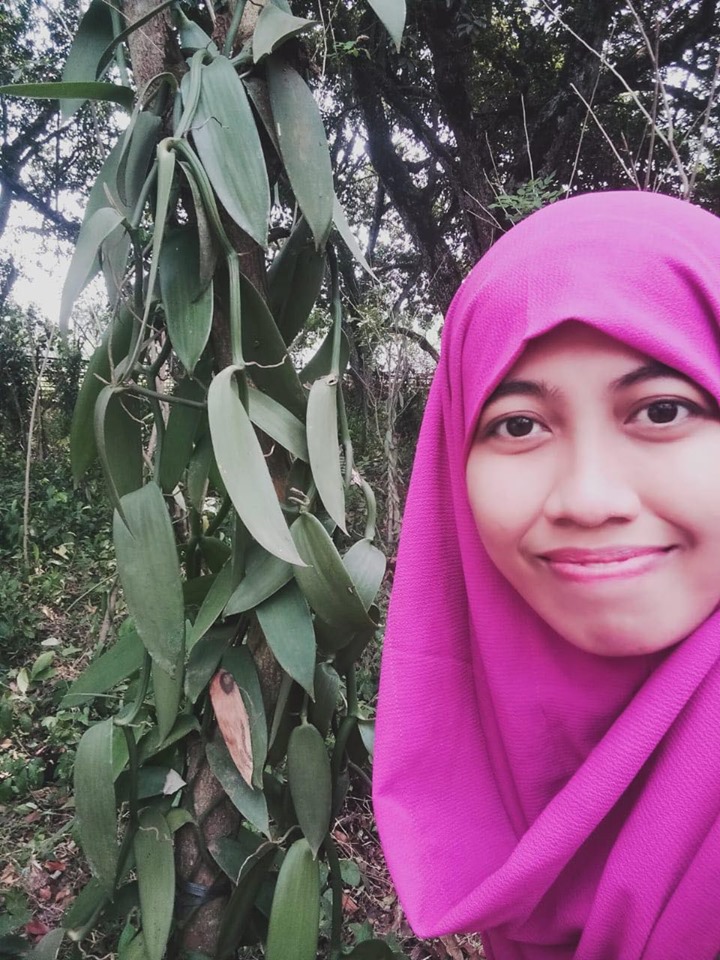 Costa Rica
In Costa Rica, I work with two women producers in the Sarapiqui region. The two women are cousins who share their knowledge and work tools. Their lands are not contiguous but are close enough to each other that their vanillas have almost the same characteristics.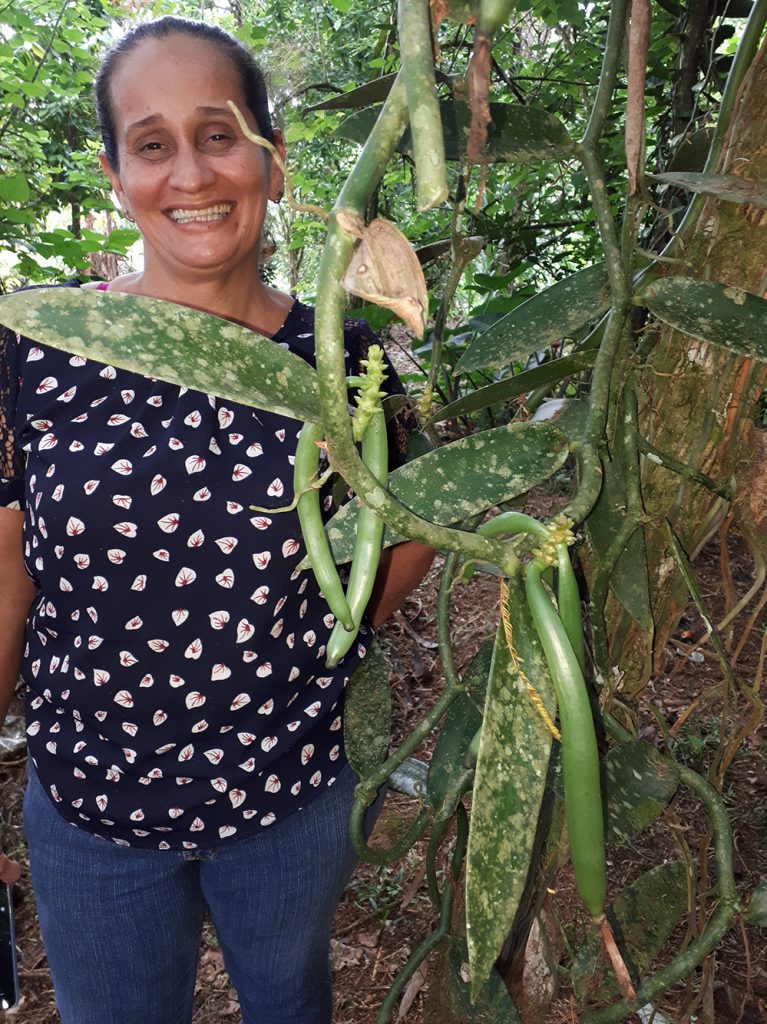 Both produce highly fragrant giant vanilla with candied cherry, marzipan, and cocoa flavours. This close collaboration has led to the creation of very strong friendships over the years…
Other steps are being taken to represent producers from Brazil, Tahiti and Reunion Island, etc.
In the meantime, please find below the schedule of supplies we receive annually.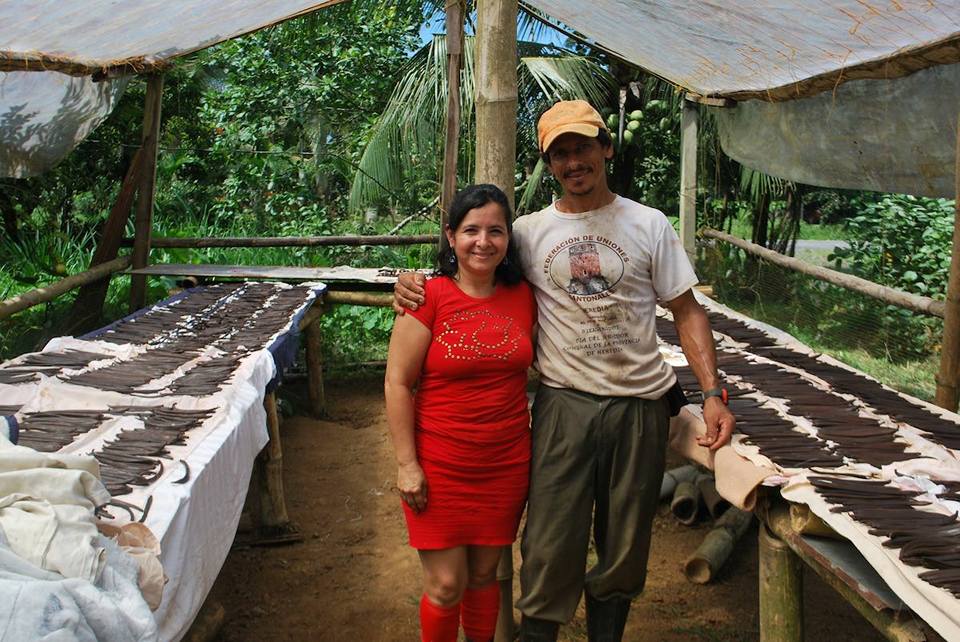 World harvest calendar.
As the harvest season arrives at different times of the year, new lots are always coming in according to the seasons. In general, Colibri Vanille always maintains four or five vanilla sources at the same time.
The seasons
October 15 to March 31 only :

The main characteristics of Madagascar's planifolia are a very intense scent of vanilla, tobacco, leather, rum, and chocolate. Each sub-region also has slightly different fruity notes. Some have notes of figs, others of dates. – STOCK

December until exhaustion :

Ugandan plantain with its leather and hay scent, and it's delicate floral and chocolate taste. – STOCK

February until exhaustion:

The Mexican planifolia with its typical scent of creepers, resins, and taste of chocolate and nutmeg. – STOCK

February until exhaustion:

The Costaritensis hybrid from Costa Rica A giant variety with a scent of cocoa, candied cherries and marzipan

February until exhaustion :

Pompona A very robust variety found throughout Central and South America and Mexico. It is wide and short with a delicate and floral fragrance, widely used in cosmetics.

April until exhaustion:

Sri Lankan Planeolia A delicate vanilla with a taste of chocolate and black licorice.

Starting in April:

True Tahiti from the Polynesian Islands. Powerful candied fruit flavor with notes of marshmallows.

Starting in August:

The Tahitensis hybrid from Indonesia. Productions from several terroirs belonging to Indah Arnaelis, with a remarkable level of vanillin of higher intensity than the average Tahitensis (1.7%) and exotic notes of eucalyptus, ginger and candied lemon. – STOCK

Starting in August:

Planifolia from Indonesia: 1.9% vanillin, cocoa, black licorice, spices, and dried grapes. – STOCK

Starting in August:

Papua New Guinea Planifolia Vanillin 2.1%, Vanilla and intense marshmallow taste.
Hector larivée and the vanilla
For a few years now, Hector Larivée has been offering Papua New Guinea vanilla, vanilla developed in the eastern part of Indonesia. However, we have decided to change course a little to offer our customers exceptional vanilla at a price that beats all competition by doing business with the Colibri Vanille company. These handcrafted vanillas are bought in a fair way directly from the producers. International intermediaries are therefore eliminated from the purchasing process. Buying Colibri Vanille vanilla from Hector Larivée means supporting small families of producers who are in fact paid about 5 times more than the large aggregators.