2 vanilla-based recipes you must try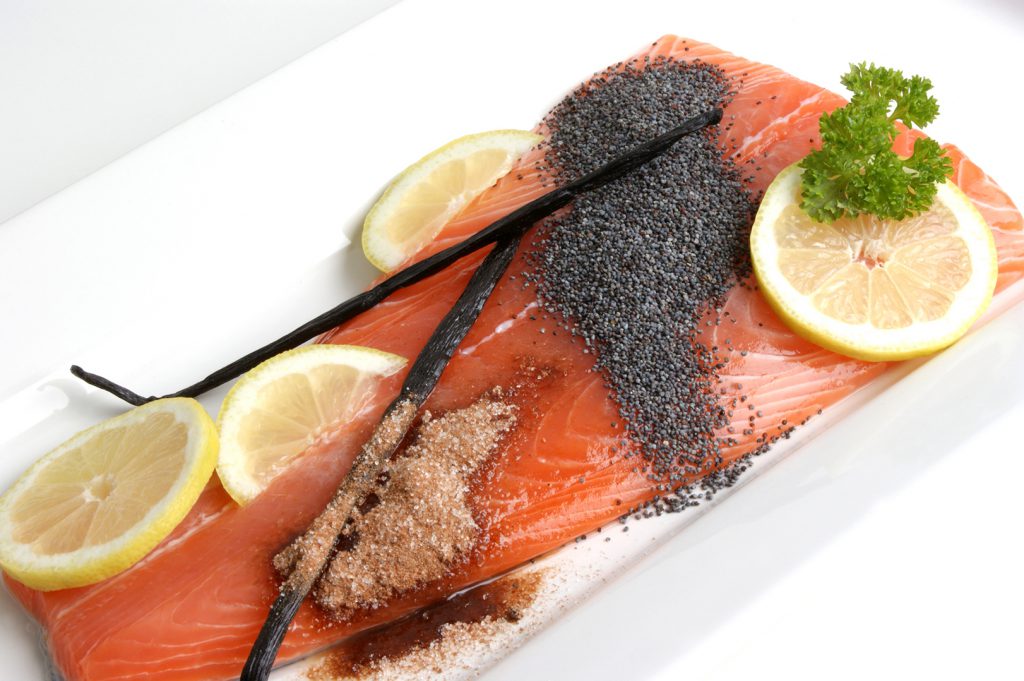 Salmon Candy
Ingredients :
---
6 X 90g of salmon fillet middle
1 tablespoon honey
1 tablespoon white balsamic vinegar
½ open Madagascar vanilla bean
A cup of olive oil
Salt/pepper
Preparations :
---
Mix the ingredients and place in a vacuum bag for one hour at 45C.
Serve warm on a bed of apples roasted in butter with a Ugandan vanilla bean, deglazed with white wine, garlic and rosemary. Add the sliced Brussels sprouts and cook until golden brown. Place candies on top, wipe and serve.
Duck breast with vanilla
Ingredients :
---
1 duck breast
2 vanilla beans from Madagascar
red wine
Preparations :
---
Pan fry a duck breast on each side in for 5 minutes, then one 10 minutes in the oven at 450F. Set aside 10 minutes on a board, taking care not to start slicing it to retain the juice inside. In the pan containing the fat and juices of the duck, grill two Madagascar vanilla beans split in two and deglaze with red wine. Serve this juice on the warm slices of duck breast.
The chocolate and vanilla aroma released during this operation will be so intense and bewitching, that you will forever be a fan of the process. And at the finally democratized price of our vanilla, don't hesitate to free your imagination !