The Daboom Desserts promise : quality, authenticity, and originality!
Daboom Desserts was founded in Montréal by Dawn Hodes, a creative artist who carried her background in fine arts into her passion for baking cakes in her home kitchen. Without formal culinary training, Dawn created cakes that reflected her paintings and drawings, growing her business through word of mouth until she could no longer keep up with the demand only six months later. With the help of her partners, brother Andy Hodes and family friend Gavin Grant, Dawn has been able to share her love for making desserts with businesses throughout Canada, while maintaining the quality and style of those she made at home.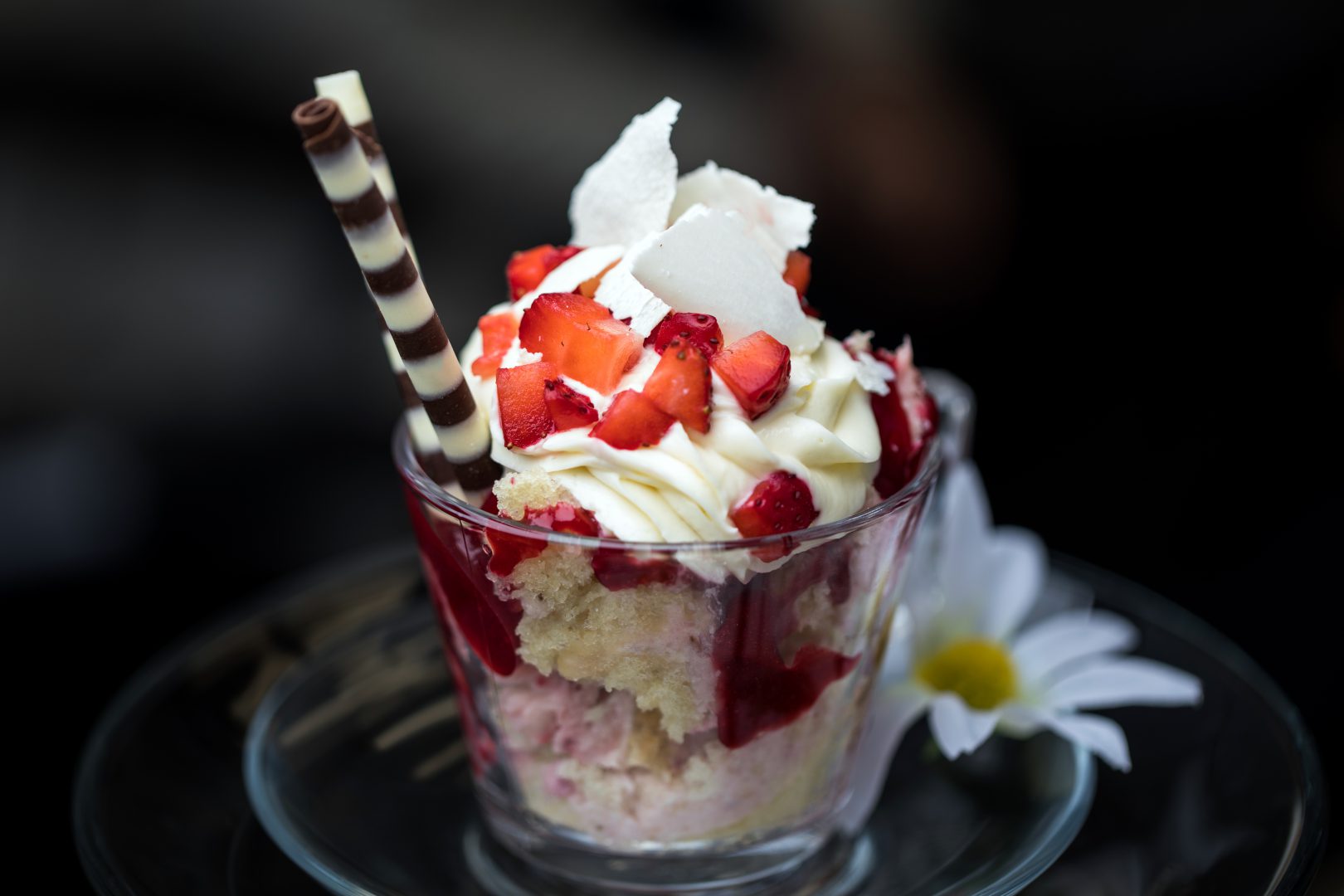 Today, Daboom Desserts is a thriving family business with distributors in every province and a catalog of over 60 products, including some of the original recipes from Dawn's home kitchen. Authenticity in taste and look are their driving forces. Certain steps of the production process are still done by hand and their equipment is selected and used to compliment their manual manipulation in ways that preserve their handmade look. Their commitment to remaining true to their philosophy of quality, authenticity, and originality means that all of their products are unique; they prefer to turn away business over adding a product to their catalog just because it "sells", especially if it doesn't reflect their values.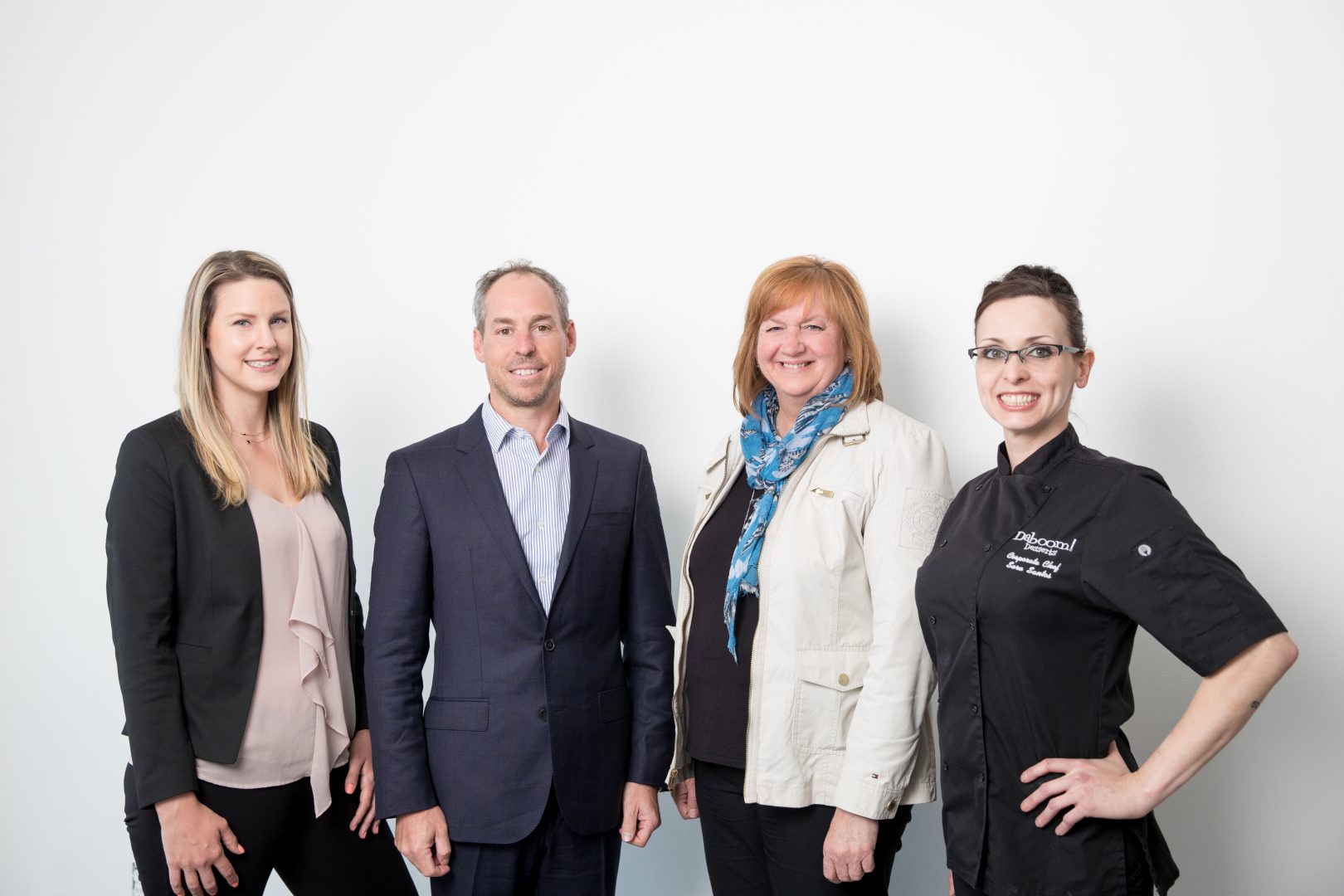 Along with a team for research and development, Dawn is still in charge of developing new recipes, combining her creativity, feedback from clients and patrons throughout Canada as well as the opportunity to fill in the gaps of what is currently trending to come up with new ideas. Every month, 15-20 new desserts are tasted and a very small percentage of them are finalized and launched.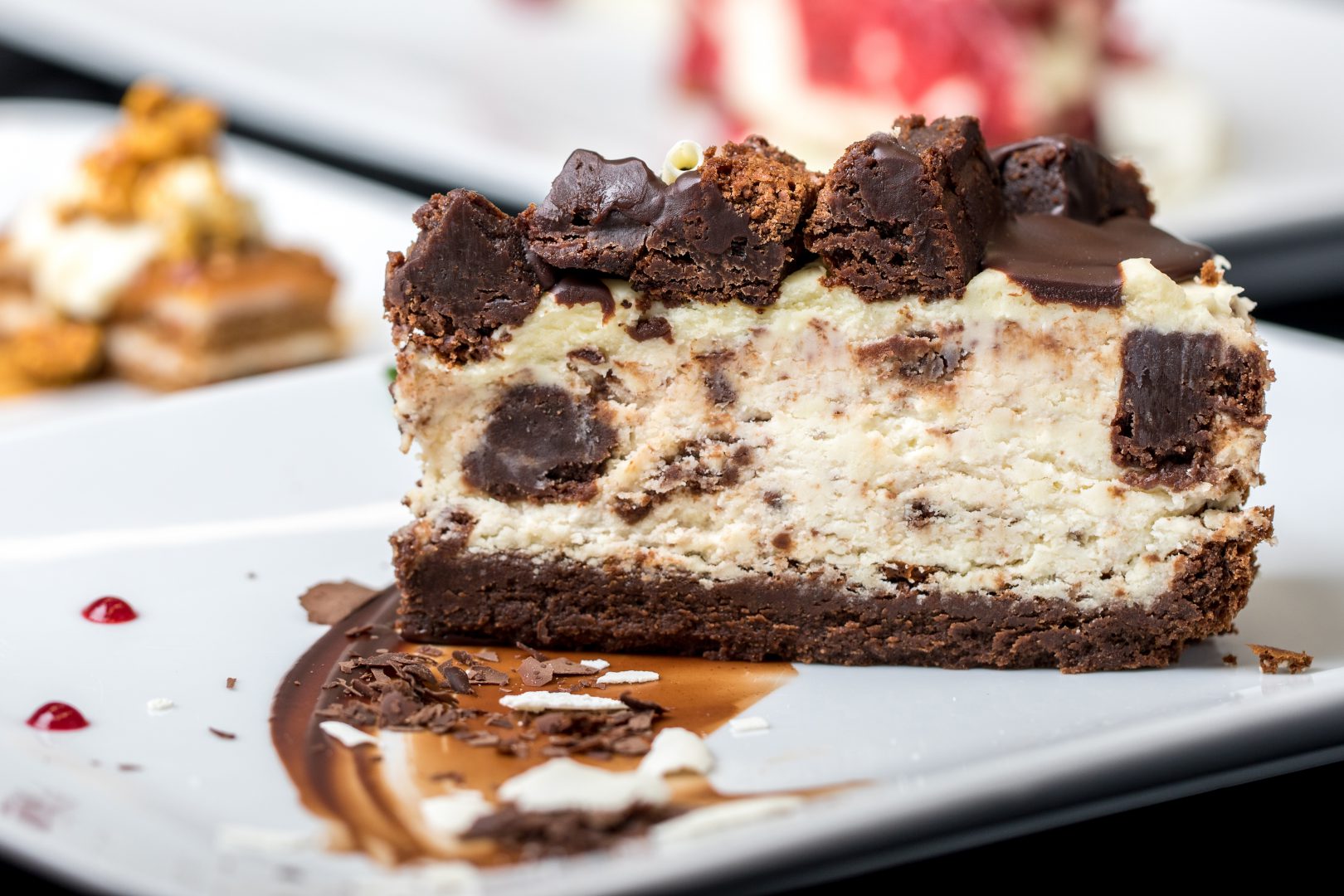 Their products can be characterized into four distinct categories: bars & sheets, single servings, chocolate cakes, cheesecakes. From cult classics such as The Mud Fight, Three Layer Old-Fashioned Cake, and Key Lime Divine to interesting twists such as their popular Carrot Caramel Cheesecake or the Chocolate Bomb, Daboom's desserts are made with high quality ingredients, without artificial flavours or colours, and always with love: "My sister would say that all of our recipes are made with love, love for the desserts and for the people that work here", exclaims Andy Hodes. Some of their desserts also offer clients the opportunity to manipulate their application in unique ways, like their Over-The-Top Flourless Truffle, that can be served as a cake, but can also be melted into a fondue. With many gluten free choices, two new vegan creations as well as individually portioned and deconstructed products, there are delicious options for every kind of client.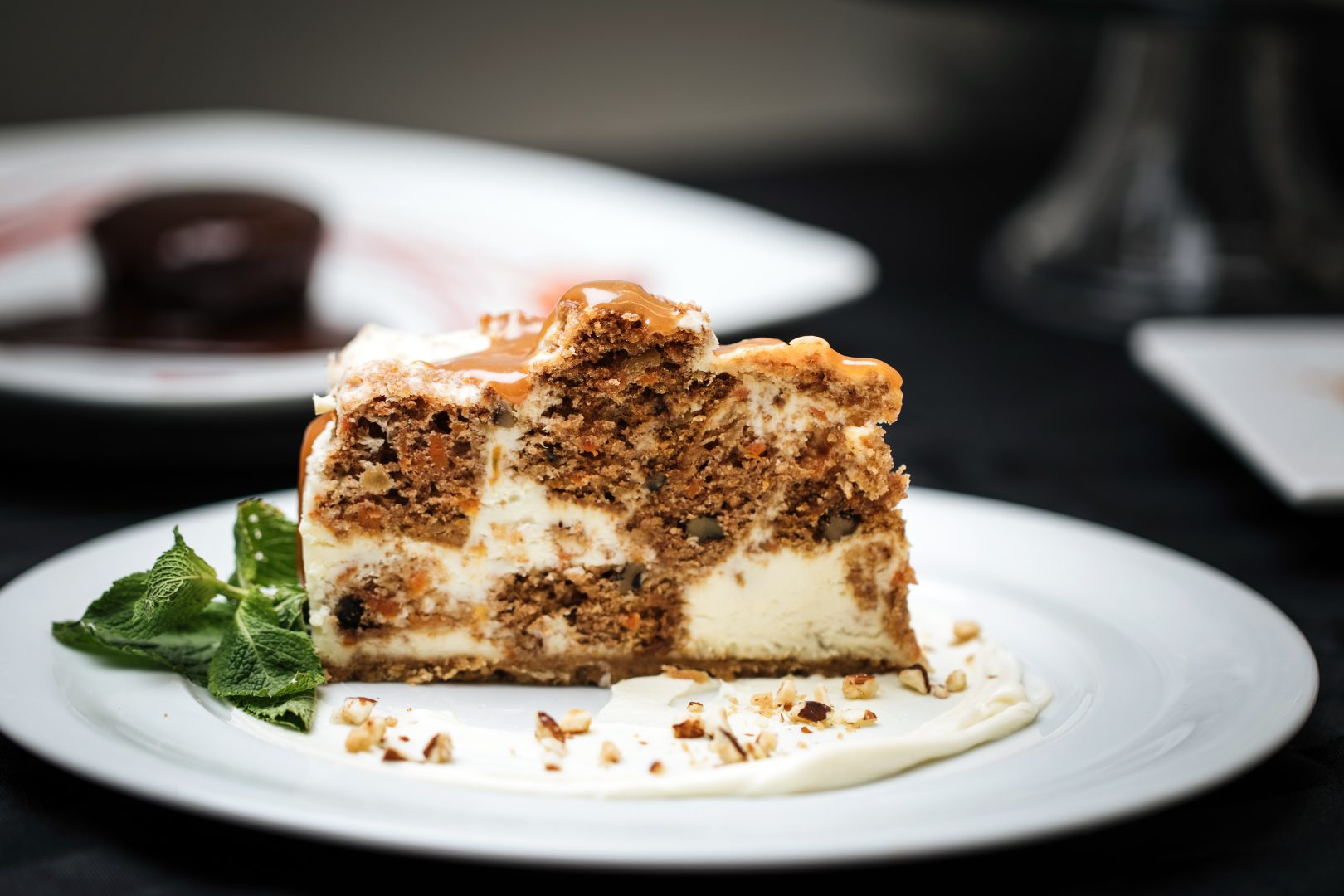 DABOOM AND HECTOR
Daboom was first in business with Serge Frechette, our director of business development and complementary products, before he started working at Hector Larivée. For the first 15 years, Daboom had been executing their own deliveries, however as their business continued to expand, they could no longer keep up with demand on their own. This is where Hector Larivée came in; helping to take over the delivery process for Dawn, Andy, and Gavin which allowed their desserts to reach more chefs and restaurants throughout Canada. "We know that Hector, as a distributor, will service the customer. They're flexible in offering what their clients want and need, and they offer our full selection of desserts to their clients. That is really appreciated," states Andy.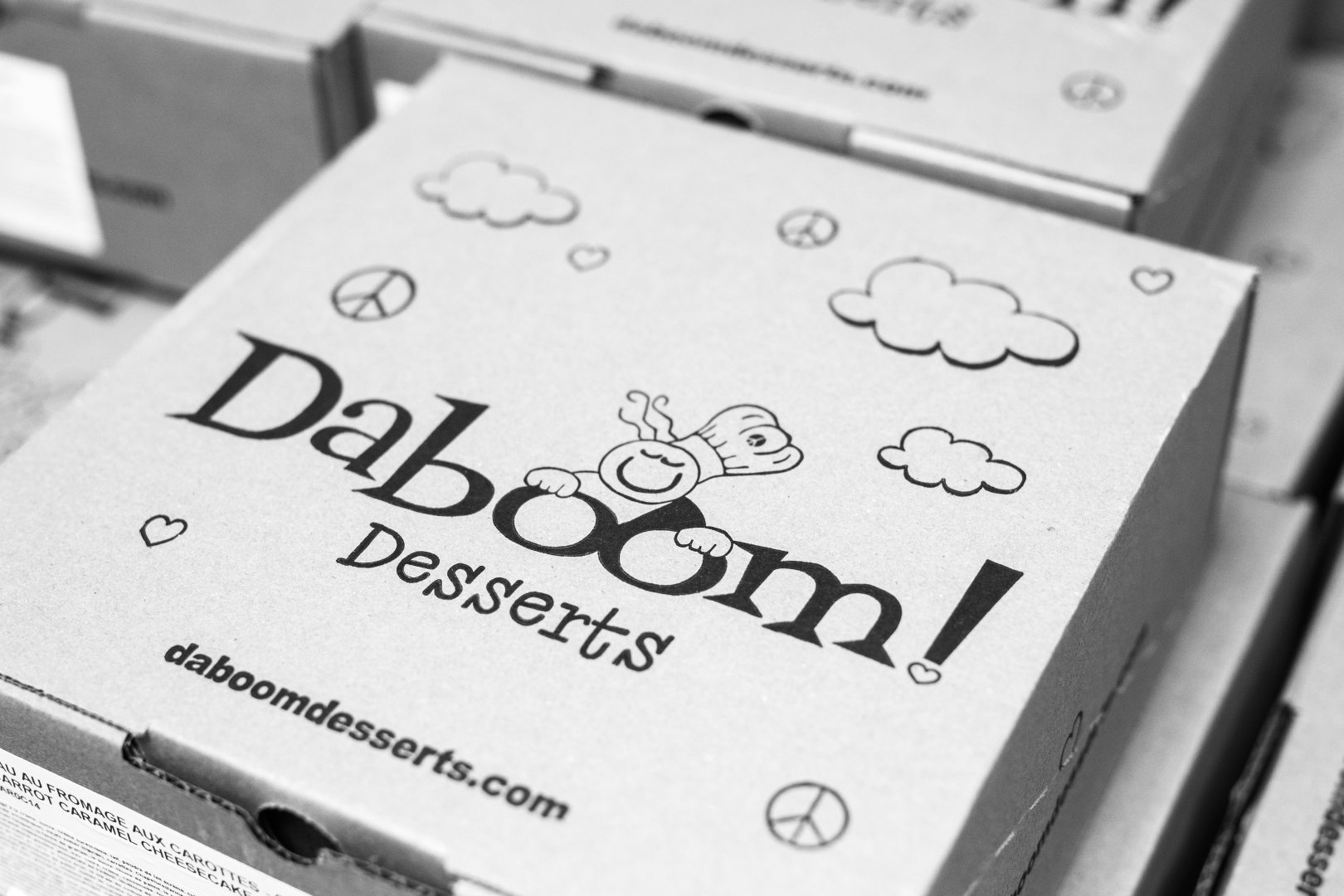 Because they are a local company, Daboom Desserts can offer Hector Larivée's clients the experience of coming to their office for a personalized tasting and presentation of their products. But be warned, "every bite is a wow, the problem is deciding which of the desserts to add to your menu!", exclaims Sylvie England, broker and Daboom product specialist at the company. Daboom also offers carefully curated samples with 14 of their most popular flavours.
Sponsored articles