The restaurant industry now rhymes with eco-responsibility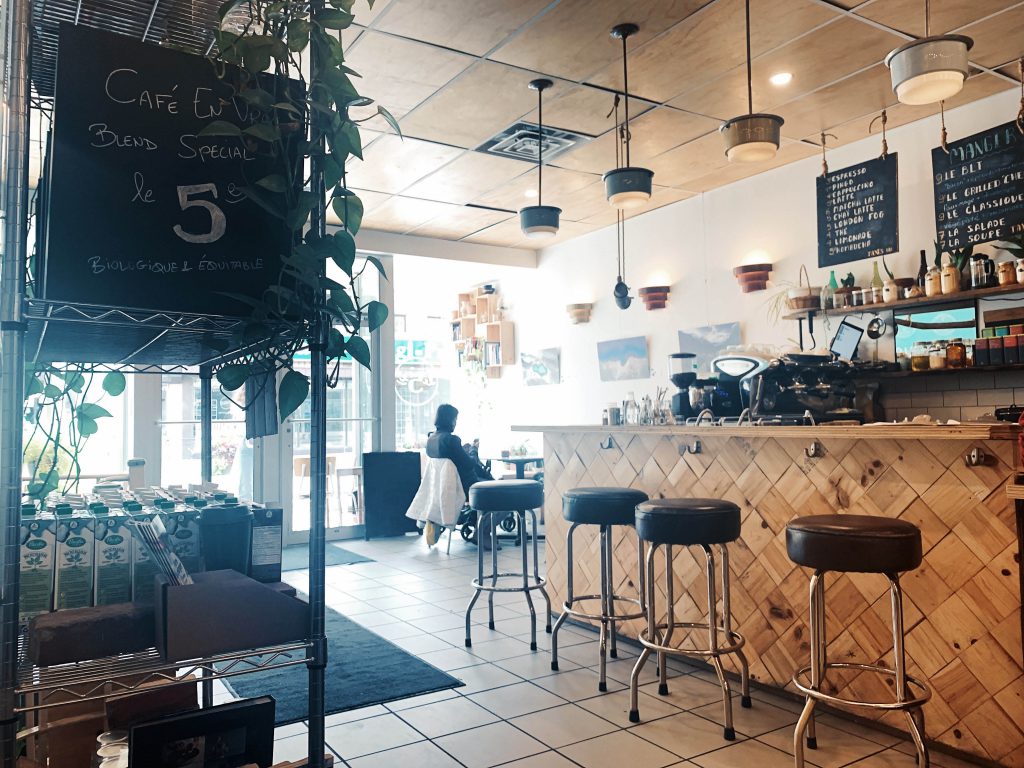 With the huge strikes for the environment that have taken place all over the world recently, it is not surprising to see that Quebec's restaurant owners have followed many of the major food trends consequent to the ideals of the population. This population who inquires and is interested in the food they eat. Montreal restaurants have been starting to change their purchasing habits for some time using different methods to reduce their ecological footprint. Either through a method of reducing waste, eco-responsibility or the farm-to-table. I will give you the outline of those conscientious choices.
Zero-Waste
To begin with, we can not miss the zero-waste phenomenon. Zero waste is by definition "a movement inspired by the principle of 5 Rs [Refuse, Reduce, Reuse, Recycle, Rot]. This new principle of life is becoming more accessible for the Montreal population with the many shops and grocery stores that have recently opened. These include the possibility to bring your own containers and fill them on the spot, buy organic daily products, and buy local products.
However, one can understand that for a restaurant, the zero-waste movement is almost unimaginable, but all the same, the effort is felt and simple gestures are taken and make a difference. One can quickly think, for example, that restaurateurs have allied themselves and removed the plastic straws from their business for the sake of the environment. Instead, you might now find metal, pasta or bamboo straws in your favourite drink or you can also simply lose the habit of drinking with a straw.
Nevertheless, some places are betting on zero-waste. Café le 5e in the Verdun district, to only name one, is a collaborative café where all employees are put forward which offers organic products, vegan dishes, and especially good coffee. I tasted the vegan BLT and the green smoothie as you can see. They also have à zero-waste grocery store inside called Épicerie Loco.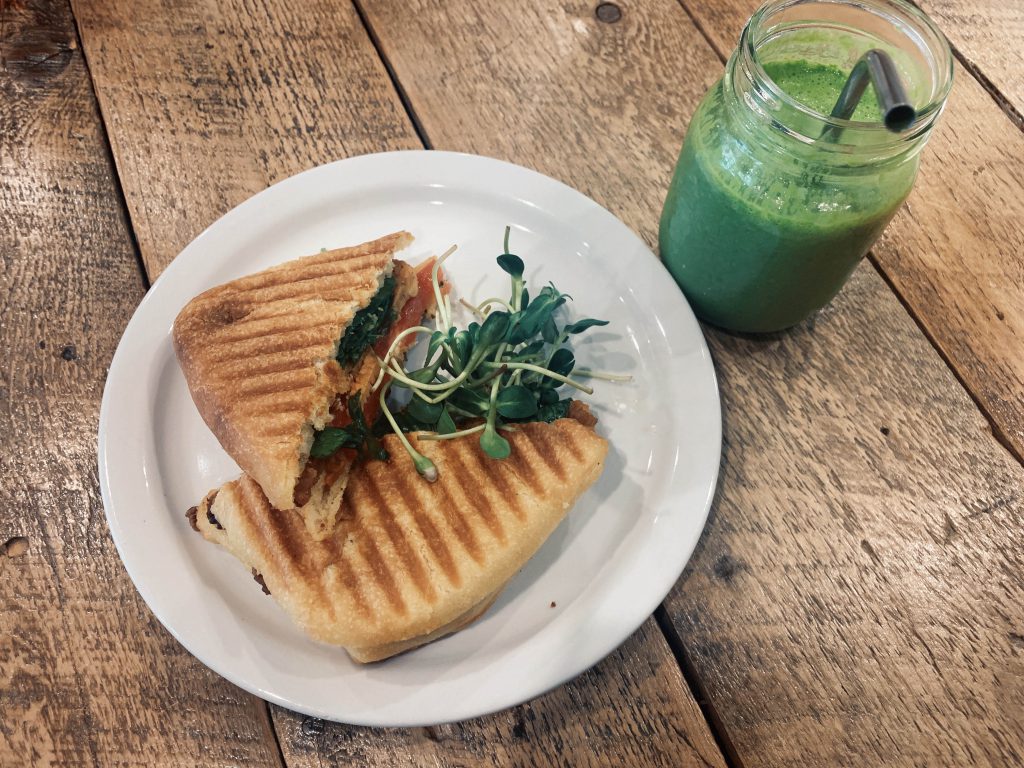 * Did you know that it is possible to bring your own containers to restaurants to bring the leftovers of your meal home, or simply to take away. It will become standard considering styrofoam containers and single-use plastics will be banned from Montreal effective spring 2020.
Eco-responsibility
But, what is food eco-responsibility you ask me? To what I'll answer you that it is simply to choose better and to eat better. It is possible to choose between supermarkets and local markets where producers come together to sell their products. It is also possible to subscribe to organics baskets delivered directly at home. All of these options give power to the buyers because they have a choice based on their budget or their values. This accessibility to local products helps the economy and thereby reduces waste taking into account the packaging, but also the kilometres travelled. "Its a world balance between economy, environment and social decision."
It is also known that the intensive breeding of animals is not only cruel to these them but brings its share of environmental problems. Eco-responsibility does not tell you to stop consuming meat. It does tell you, though, to be conscious about it, to really appreciate what's on your plate.
Farm-to-table
Which brings us to this trend of farm-to-table or farm to plate. The name here really speaks for itself whereas the phenomenon is really to get local products from Quebec farms and create menus according to the seasons. This brings great creative freedom to the chef by a constantly changing menu; à l'ardoise. What is also interesting is that the restaurant owners can create partnerships with the farms directly to get meat from animals that were well treated, well-fed and without antibiotics. Those gestures, therefore, make it possible to minimize the ecological footprint left behind. Our plate is somewhat of a depiction of our choices. In addition, eco-responsibility also makes it easier to reinvest in the local economy.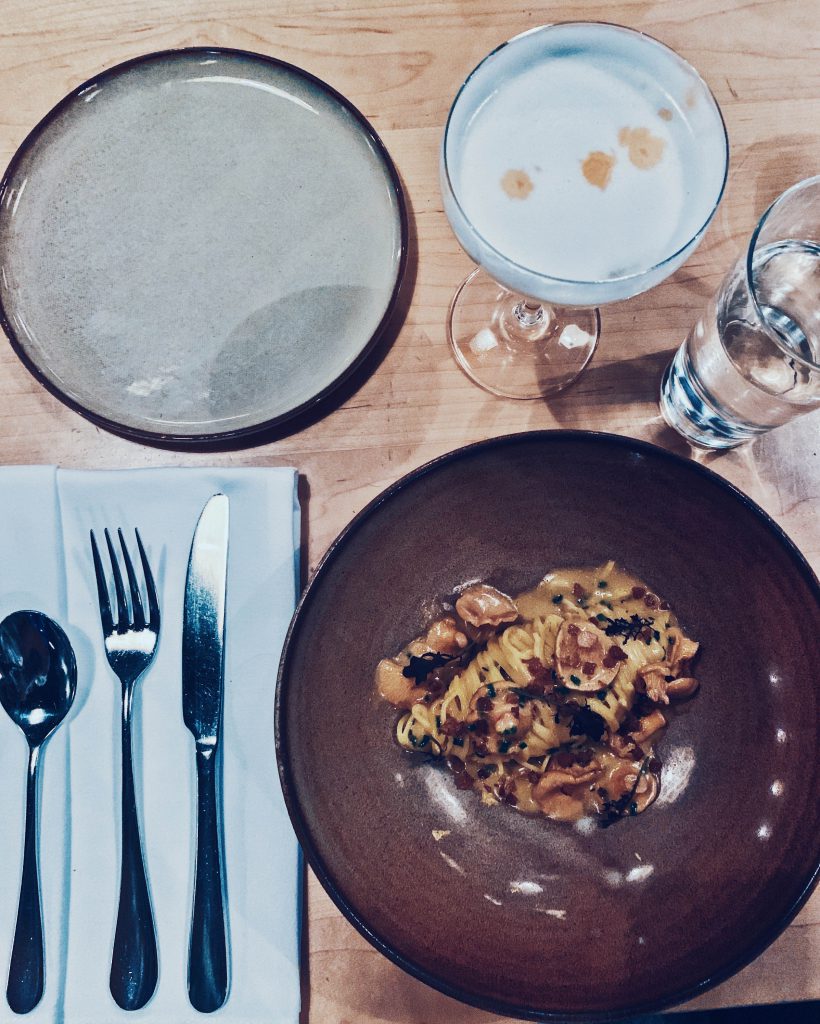 For some restaurants like Hoogan et Beaufort, located in the Shop Angus, the farm is directly in the backyard. The owners decided to create a garden near the restaurant. They use these vegetables and fruits in their menu during the summer season. That's not all, they do business with a local company called Blanc de Gris who grows fresh mushrooms from the residual coffee brew in the Hochelaga-Maisonneuve neighbourhood. They are also one of the few restaurants to compost in Montreal.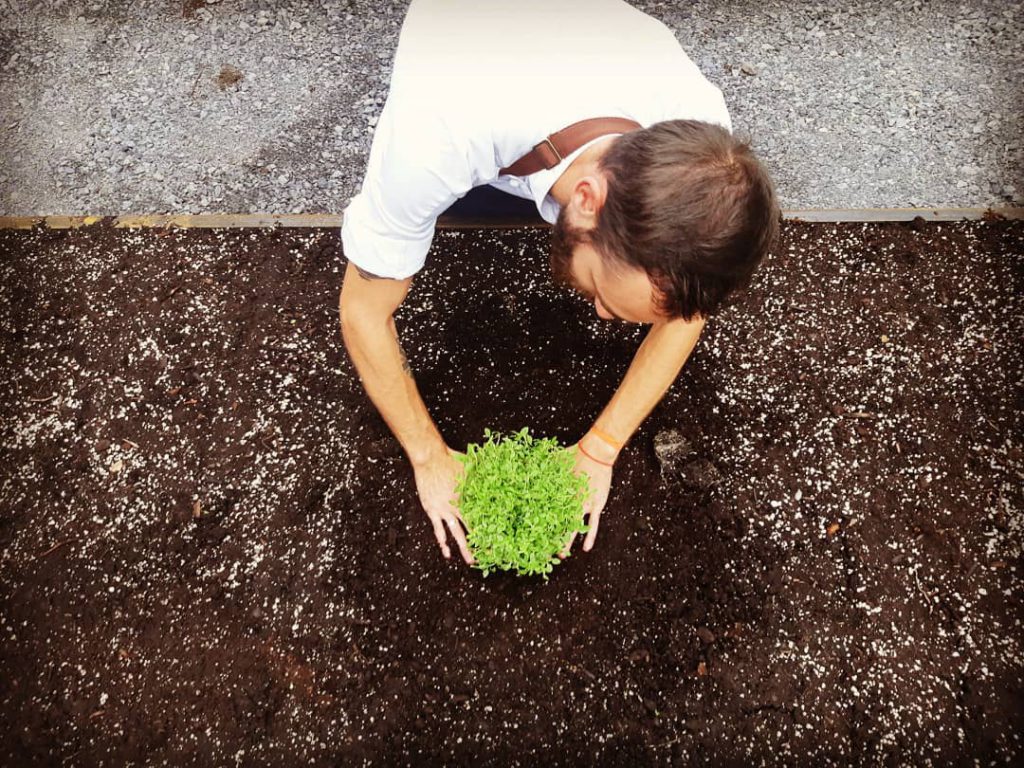 Finally, we realize that these trends are already well anchored in the customs of the food industry here. The freshness and quality of food make Montreal a gourmet city. Food consumption is one of the most polluting sectors, so all actions, big or small, are welcome.
And you, have you tried to be more ecofriendly?