Nutrinor : The treasured food cooperative of Saguenay-Lac-Saint-Jean
With a collective of 936 farmers, Nutrinor is one of the most important cooperatives in the province of Québec. With a beginning dating back to the 1940s, Nutrinor was created by a group of producers who came together to combine their purchasing power and to facilitate the sale of their products. Today, Nutrinor serves four different domains: agribusiness, agriculture, energy, and hardware. Through innovation, recognition, responsibilisation, and transparency, Nutrinor strives to achieve collective wealth by uniting their forces with that of the Earth in sustainable ways.
Coming up on the one year mark of our partnership, I sat down with Paul Pomerleau, vice president of sales and business development, to discuss the many facets of Nutrinor and their partnership with us at Hector Larivée.
How does Nutrinor differentiate from its competitors?
Nutrinor is greatly supported by its northerness as well as by the special relationship it maintains with its members. Our milk and meat have a unique taste that can be attributed to the microclimate and region of Saguenay-Lac-Saint-Jean. We're also the only milk processing company to have our own mill, which means that we have a level of control of the cow's feed that our competitors do not. And finally, our exclusive technology allows us to preserve our milks and creams for longer, without altering the taste.
We are also GFSI certified and place extreme importance on the responsibility and commitment to safety of each individual working in our factories, both for their own security as well as for the quality of our products.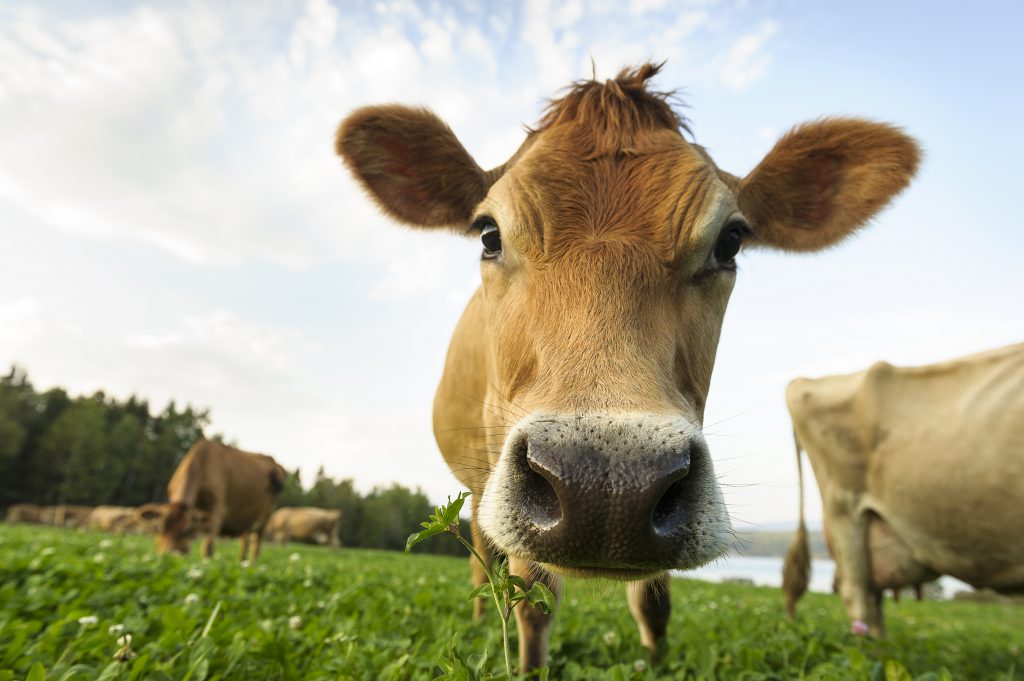 What are some of your most popular products?
Our cream is well known for its quality in terms of its mechanics and organoleptics, meaning what we gather through our senses. The cream's consistency, how it whips, how it looks, smells, and tastes are what makes it a unique product. But, right now the star of the show is our organic northern milk. It's the latest trend!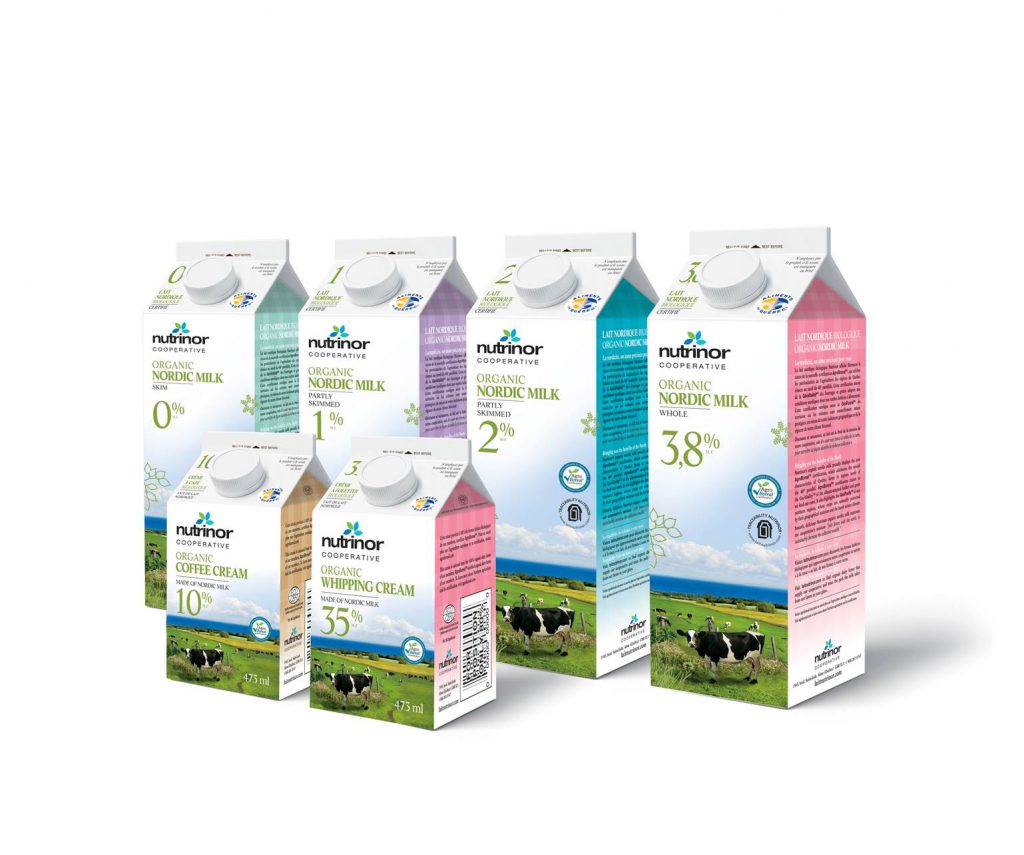 You have a unique way of developing new products, tell me about it?
We're extremely attentive to our clients needs and what they are looking for, whether that be from our suppliers, consumers, or other angles like current trends. With new realities in the restaurant industry such as a diminishing labour force and serious time constraints, sometimes we're able to take care of the manipulation of products before they reach our clients. For example, we created a pre-sweetened cream mixture for one of our clients to help simplify the production of their "sucre à la crème". We take pride in being able to propose valuable solutions as such to our clients.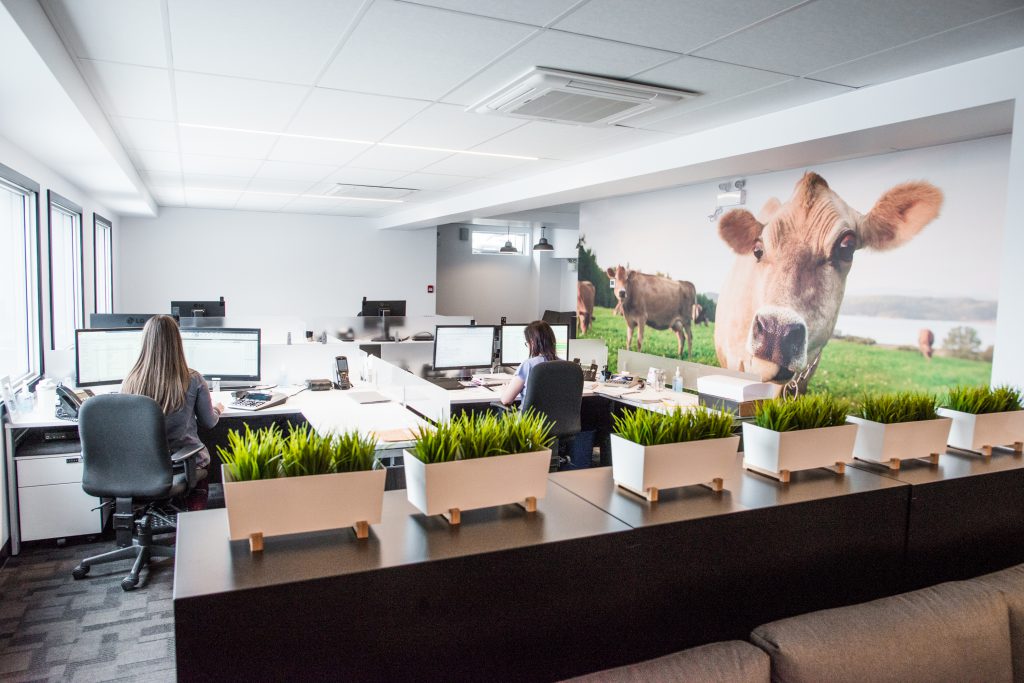 Are there any other solutions Nutrinor offers to its clients?
We want our clients to be able to differentiate themselves by using our trademark on their menus. Being able to describe an item as using Nutrinor northern milk adds a degree of authenticity to a dish and it also appeals to the movement of consumers wanting to know where their food is coming from.
Our ingredient lists are short and our products are healthy for both people and the planet because we are committed to sustainable development.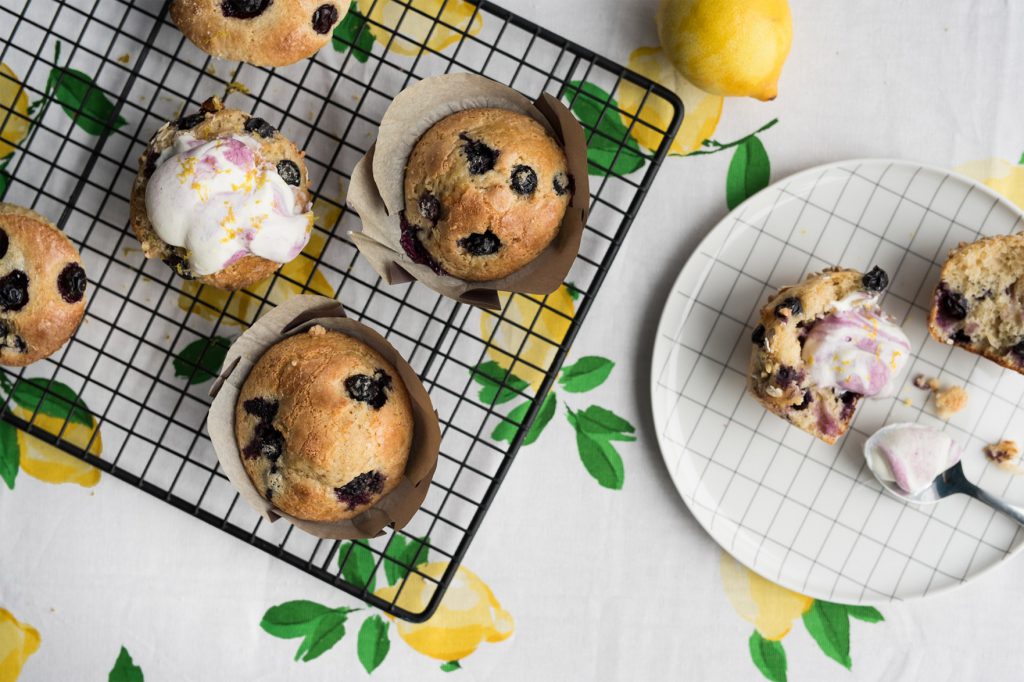 The partnership between Nutrinor and Hector Larivée is rather recent. I would love to hear your take on how the partnership came to be?
It is recent, but I would say that it has been warm and welcoming from the beginning. From where I see it, I would say that it was actually Hector that approached us to start working together.
The integration of our products and distribution was smooth and efficient; they're well-explained and presented in an ordered and organized manner. Customer service is what Hector is known for, therefore Nutrinor doesn't have to worry about whether our products are being properly promoted and presented to their clientele. We know they are because they give us feedback from the clients. Not only that, but we're able to set mutual goals and we can expect the best from each other to achieve them. It is a partnership based on expertise, trust, simplicity, and respect. In the end, working with Hector Larivée means extending our own mission because we share so many of the same values.