3 recipes for a menu totally orange!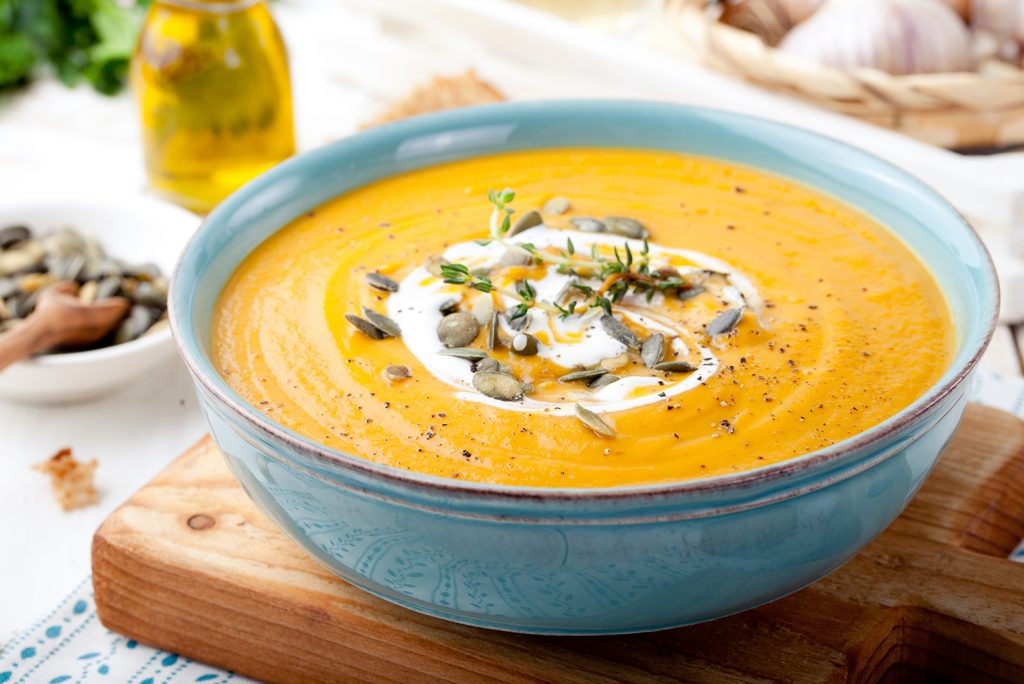 You've heard about it in a previous blog post. It's citrus season. We've just received our fantastic juicing oranges from Portugal. Actually, these oranges are navel oranges. They are as good to eat fresh as they are great for making freshly squeezed juice because these oranges are extremely juicy. If we make a comparison, an orange from Portugal contains twice as much juice as an American orange, for example. This explains their name.
So our mission this week was to collect the best orange recipes from our team members.
So here's our top three.
Enjoy your meal.
Recipe number 1
CARROT, ORANGE & GINGER SOUP
by Louis Charbonneau, internal representative.
Ingredients
---
2 onions
8 carrots
2 cloves of garlic
500 ml (2 cups) orange juice with pulp
30 ml (2 tsp) turmeric
1l (4 cups) chicken broth (use real homemade chicken broth for best results)
Salt & pepper to taste
Preparations
Mince the onions, carrots and garlic.
In a saucepan, combine the orange juice with the ginger and turmeric. Add the vegetables and bring to a boil. Cook for 5 minutes.
Pour in the broth and season. Bring back to a boil. Cover and simmer over low heat for 30 minutes, until the carrots are cooked.
Purée the soup in a blender.
Recipe number 2
VACUUM-PACKED SALMON CANDIES
By Gabrielle Joubert, internal representative
Ingredients
---
10 pieces of 90g from the centre of the skinless salmon fillet
1 Orange, zest and juice
3 branches of tarragon
3 tbsp white balsamic
1 cup of olive oil
Salt/pepper, as desired
Preparations
---
Cook all ingredients under vacuum at 45 degrees for 30 minutes.
Remove from the bag and arrange on a plate the salmon candies with fennel remoulade, apples and blood orange supremes.
Add sesame cream and green oil. Put some of the cooking juice on top.
Recipe number 3
DUCK BREAST, RADICCHIO, ORANGES & RADISH
by Jean Turgeon, internal representative
Ingredients
---
2 duck breasts vacuum-packed or pan-fried
2 radicchios strips,
1 sliced onion,
the juice of 2 oranges,
1 tbsp butter
salt and pepper
Preparations
---
Radicchio purée:
Sweat the onion in butter, add the two radicchios. Allow to soften and reduce the heat. Add the juice of the two oranges. Bring to a boil and cook for 1 to 2 minutes over low heat. Transfer to a blender and purée. Season to taste.
To serve, put the purée in the bottom of a plate, add the segments of 1 orange and sliced radishes. Place the cooked and sliced duck breasts on top of the purée. Finish with a mixture of mustard leaves, nasturtium leaves and sorrel. Season and add a drizzle of olive oil.